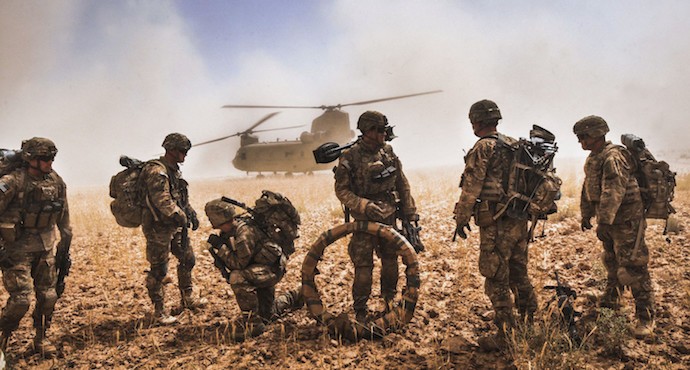 Trump announces deployment of 1,500 Troops to Middle East amid Iran tensions
U.S. President Donald Trump has approved plans to deploy around 1,500 U.S. forces to the Middle East, along with Patriot missile batteries and other assets in a bid to counter Iran in the Persian Gulf region.
Trump confirmed the move on Friday, May 24, telling reporters at the White House that he would send 1,500 troops to the region in a "mostly protective" role.
"I approved the combatant commander's request for the deployment of additional resources and capabilities to the Middle East to improve our force protection and safeguard U.S. forces given the ongoing threat posed by Iranian forces, including the [Islamic Revolutionary Guard Corps] and its proxies," Acting Defense Secretary Patrick Shanahan said in a Friday statement.
"The deployment will include approximately 1,500 U.S. military personnel and consist of a Patriot battalion to defend against missile threats; additional intelligence, surveillance, and reconnaissance aircraft; an engineer element to provide force protection improvements throughout the region; and a fighter aircraft squadron to provide additional deterrence and depth to our aviation response options."
Shanahan and Chairman of the Joint Chiefs of Staff General Joseph Dunford and White House officials agreed to the deployment on Thursday, according to the report. Mr Shanahan said he had "approved a request from the combatant commander for additional resources" in the region.
Tensions between the U.S. and Iran have been running higher since the U.S. earlier this month suddenly deployed U.S. bombers and an aircraft carrier to the Persian Gulf over threats that have not been specifically described by the United States.
The U.S. military said intelligence suggests that Iran's Revolutionary Guards are "directly responsible" for attacks on oil tankers off the coast of the United Arab Emirates last week.