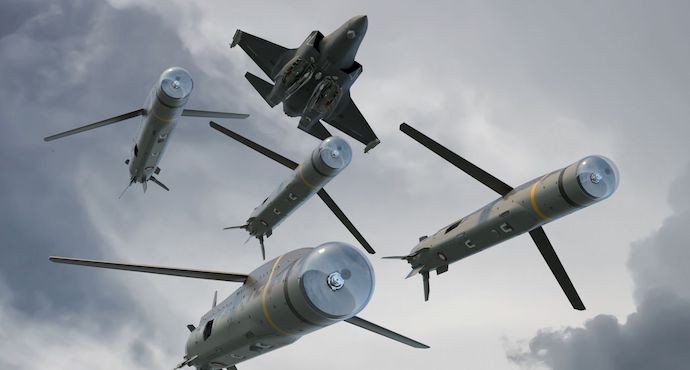 The project will explore how inter-missile communication can improve the current system
The UK Ministry of Defence has approved $4.8m (£3.5m) for the development of smarter missile systems.
The contract was awarded to Defence Science Technology Laboratory (Dstl) to support Co-operative Strike Weapons Technology Demonstrator (CSWTD) project.
The Dstl-led project will explore how inter-missile communication can allow the weapons systems to jointly work and ways to enhance the performance of current systems.
"Innovative new missile systems will enhance our current capabilities as Defence adapts to meet future threats," said UK Defence Procurement Minister Jeremy Quin said.
"With an investment into research and development, this project highlights the central role science and technology plays in informing how our assets operate."
The funding is part of a broader $9.1bn (£6.6bn) investment in defence research and development. It is expected to support the delivery of future cooperative missiles, including hardware and software.
The project aims to improve the flexibility of missiles, ensuring that they can respond to changing threats and enhance their performance. It will also help understand how cooperative missiles could be used in real operational scenarios.
"Currently, missiles can communicate with the launch platform but not each other," said Dstl Scientist Charlie. "The aim of this program is to investigate how inter-missile communication and cooperative behaviors can be technically achieved to solve UK military challenges."
Work on the project first started in April 2021 and is expected to continue over the next two years. If the project is successful, UK platforms could be exploiting the benefits of a smarter integrated network of missiles within 5 years.