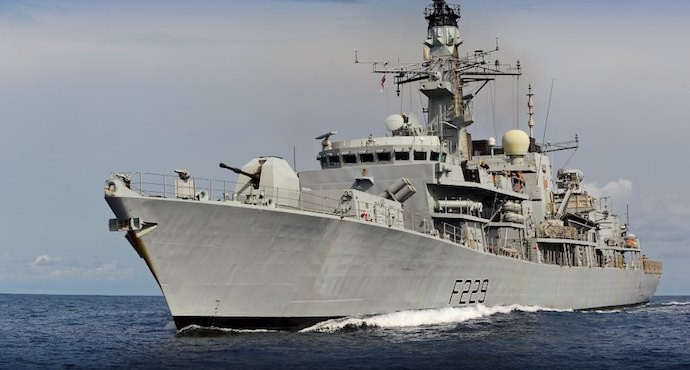 Nearly 2,000 UK Armed Forces personnel will deploy to the Baltic Sea for a series of multinational exercises
Britain will send nearly 2,000 members of its armed forces to the Baltic Sea for its biggest exercise with nations in the region in May 2019.
Almost 1,000 sailor and marines from eight nations — Denmark, Estonia, Finland, Latvia, Lithuania, the Netherlands, Norway and Sweden — will participate in the Joint Expeditionary Force drills, according to a release from the U.K. Ministry of Defense.
During the exercise, they will test themselves with maritime tactical exercises, amphibious drills, amphibious raiding practice, shore landings and naval manoeuvres. This is the first ever JEF maritime deployment of this scale, and demonstrates its ability to provide reassurance in the region.
UK Defence Secretary Gavin Williamson said:
As Britain prepares to leave the EU, our unwavering commitment to European security and stability is more important than ever. Deploying our world class sailors and marines to the Baltic Sea, alongside our international allies, firmly underlines Britain's leading role in Europe
At full strength, the joint force has the capability to mobilize over 10,000 personnel in support of a variety of missions to deliver rapid and far-reaching effect.
JEF personnel and ships will also work alongside NATO allies during the deployment, further underlining the versatility of the joint force, and the commitment to supporting European security.
Commodore James Parkin, Commander of the Task Group, said:
Together, this UK-led Maritime Task Group will conduct a series of demanding amphibious exercises and maritime security patrols across the Baltic Sea that will serve to improve the way we operate together and our readiness to respond to crisis.