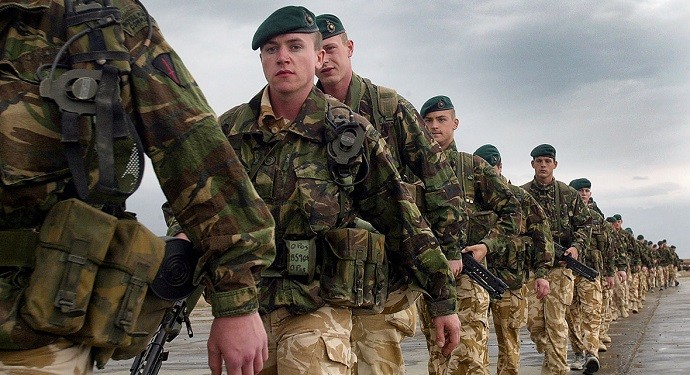 UK to deploy 1,000 troops to Poland amid growing Russian influence
Europe, News
January 21, 2016
No Comments
UK to set to deploy 1,000 soldiers to Poland to strengthen security ties with the country amid EU negotiations on Britain's membership, according to reports
The deployment comes amid Polish concerns about Russian influence, and as the UK discusses with a number of European countries the terms under which it might remain in the EU.
UK Defence Secretary Michael Fallon is expected to announce details on Wednesday after meeting his Polish counterpart.
Poland is also due to host a NATO summit in July and is expected to press for more troops from the US-led alliance to be stationed on its borders.
The personnel will be split between exercises, Anakonda and Swift Response. The UK will commit 800 military personnel to the former and 150 personal to the later. Royal Navy frigate HMS Iron Duke will also visit Poland this summer as part of Nato's standing naval maritime group, while amphibious assault ship HMS Ocean will take part in an exercise in the Baltic Sea over the summer.
The personnel commit comes as amid heightened tensions between Russia and Nato allies after the 2014 annexation of Crimea and the Ukrainian civil war. The move also comes after Polish foreign minister Witold Waszczykowski suggested his government could make compromises over David Cameron's EU renegotiation demands in exchange for military support.
The UK is also said to be planning to deploy a 1,000-strong battle group to work within a Polish task force in 2020.
On January 18, NATO Secretary General Jens Stoltenberg pledged his readiness to soon have "more NATO in Poland than ever before," answering the Polish president's call for a beefed-up alliance presence in the country.
Polish President Andrzej Duda has said he would welcome the deployment of a substantial amount of NATO troops and military equipment in Poland, as well as throughout central and eastern Europe.
RT/DM/IBT