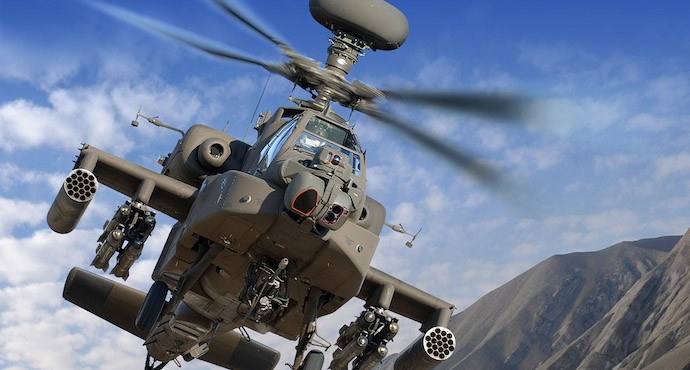 Boeing awarded $242 million for 17 AH-64E Apache helicopters for UAE

The U.S. Army has awarded Boeing a $242 million contract modification to provide new and remanufactured Apache AH-64E helicopters to the United Arab Emirates, the U.S. Department of Defense said.
The modification will cover the remanufacture of eight Apaches and nine new-build aircraft, the Friday, October 5 release said.
The total cost is $242,109,170. The Boeing Co., Mesa, Arizona, was awarded the contract W58RGZ-16-C-0023 for the remanufacture of eight, and procurement of nine new-build Apache AH-64E aircraft in March 2016.
Work will be performed in Arizona with an estimated completion date of Feb. 28, 2023.
The U.A.E. also signed a deal with the U.S. government in December 2016 for 28 more remanufactured Apache helicopters.
AH-64E Guardian
According to the Boeing, the AH-64 Apache is the world's most advanced multi-role combat helicopter and is used by the U.S. Army and a growing number of international defense forces.
It has a wingspan of 17.15 feet (5.2m) and can climb at more than 2,000 feet per minute. It features laser, infrared and other systems to locate, track and attack targets. It is capable of classifying up to 128 targets in less than a minute.
The Apache can carry a range of weapons including a 30mm automatic cannon, precision Hellfire missiles and 70mm rockets.
Boeing has delivered more than 2,200 Apaches to customers around the world since the aircraft entered production.