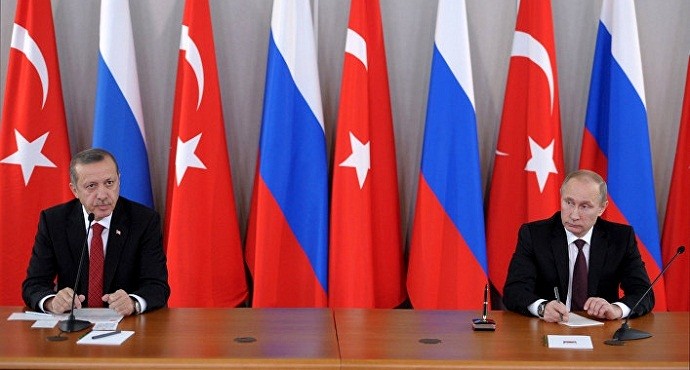 Turkey restores relations with Russia and Israel as closer ties could mean a boost to Turkish tourism, trade and greater security cooperation
Turkey proclaimed two landmark moves on Monday by restoring ties with Russia and Israel after rough relations with the two leading world powers.
Turkish President expressed regret to Russia over the downing of a warplane and announced the restoration of diplomatic ties with Israel after a six-year rift, seeking to mend strained alliances.
Strengthened relations — an apology letter to the Russian president calling to renew ties and an agreement with Israel  — could offer a boost to Turkey's tourism and trade sectors, Mediterranean gas prospects for Israel and greater security cooperation in the region at a critical time.
"Turkey needs more allies, or at least no more enemies, against the backdrop of a regional situation that is most likely to continue to generate insecurity and instability in the foreseeable future," said Sinan Ulgen, director of the Istanbul-based think tank EDAM and visiting scholar at Carnegie Europe in Brussels.
Turkey seeks closer ties with both countries because of economic pressures, believes Ulgen. Turkey's tourism and exports suffered greatly after severing ties with Russia which explains commercial aspirations.  With Israel, the aim is to strengthen regional status as well as leverage the offshore gas resources.
Turkey and Russia mend ties, Turkish Foreign Minister to visit Moscow
Turkish President Tayyip Erdogan offered condolences to Russia and the family of a downed Russian fighter pilot killed by Turkey in a letter Russian President Vladimir Putin.
In a statement, the Kremlin said Putin had received a letter from Erdogan "in which the Turkish leader expressed his desire to resolve the situation connected to the downing of a Russian military aircraft."
Erdogan also called on Putin to restore "traditional friendly relations," expressed readiness to restore relations with Moscow. "We are pleased to announce that Turkey and Russia have agreed to take necessary steps without delay to improve bilateral relations," he added.
The incident involving the downing of the Russian Su-24 bomber led severed ties between the two countries, with Turkey recalling its Russian ambassador and Russia describing it as a "stab in the back." It was the worst point in Turkish-Russian relations in recent history.
Turkish President also informed that a criminal investigation has been launched against the person suspected of killing the Russian pilot, the Kremlin said.
"I believe we will normalise our relations with Russia rapidly by ending the existing situation which is not in the interest of both sides," Erdogan said later on Monday. In addition, Erdogan expressed readiness to tackle security challenges in the region and fight terrorism together with Moscow.
Another positive development in Ankara-Moscow ties is that the Turkish Foreign Minister Mevlut Cavusoglu will be visiting Russia to attend a regional summit in Sochi.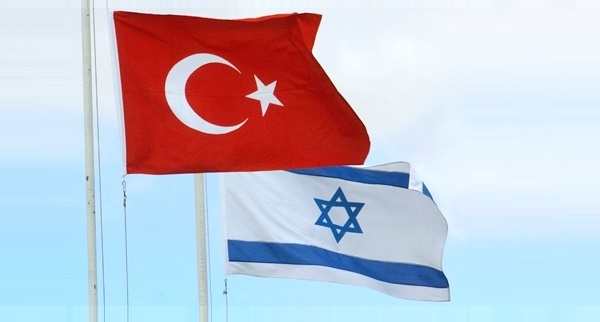 Turkey and Israel normalize relations after 6-year rift
Turkey and Israel reached an agreement to normalize relations after a six-year rift over the killing Israeli commands killing of 10 Turkish activists who tried to sail to the blockaded Gaza Strip in 2010.
Turkish Prime Minister Binali Yildirim said the two countries would exchange ambassadors as soon as possible. Israeli Prime Minister Benjamin Netanyahu said the deal would have "immense implications" for the Israeli economy.
Israel will pay $20 million in compensation to the families of the Mavi Marmara victims under the deal, which is due to be signed Tuesday. "The relatives of our citizens who lost their lives in the Mavi Marmara incident will be paid compensation, which will amount to $20 million," Yildirim said.
The rapprochement agreement between Israel and Turkey will strengthen Israel's position in the region, Prime Minister Benjamin Netanyahu said. Netanyahu added that his strategy is to create these points of stability in ties with some Arab states in the region, with Greece and Cyprus, and with Russia."The world and the Middle East are in turmoil, and my policy is to create centres of stability in this unstable and stormy region," Mr Netanyahu said.
"The world and the Middle East are in turmoil, and my policy is to create centres of stability in this unstable and stormy region," Netanyahu said.
Turkish officials describe the agreement as a "diplomatic victory" for Turkey, although Israel has not accepted to lift the Gaza blockade, one of Ankara's three conditions for an agreement.
The deal is expected to pave the way for profitable Mediterranean gas deals and a diplomatic reprieve from Turkish troubles with next-door Syria and Europe.
Diplomatic relations between the two countries were suspended in 2010 after Israeli commandos stormed the Mavi Marmara — a Turkish aid flotilla bound for the Gaza Strip — in international waters. The attack on the six civilian vessels, which had been trying to break Israel's blockade of Gaza, resulted in the death of nine Turkish citizens and left another 30 injured, one of whom later succumbed to his injuries.
The normalization of Turkey- Israel relations is expected to boost bilateral trade volume, which has neared $4.5 billion in the last five years, according to Turkish Statistical Authority. Last year, total trade volume between two countries was $4.37 billion, reflecting the deadlock in political attitudes towards each other.
Despite the tense relations, Israeli tourists have surprisingly considered Turkey as the holiday destination, the number almost tripling between 2011 and 2015, according to official data.