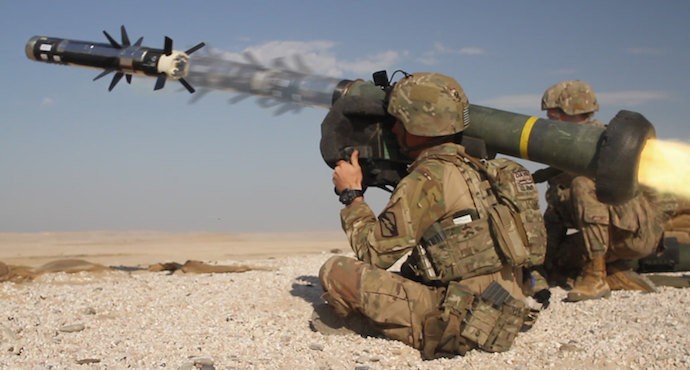 Defying Congress, Trump pushes through weapon sales to Saudi Arabia, UAE and Jordan
U.S. President Donald Trump, citing a national emergency because of tensions with Iran, overrides objections from Congress on Friday to complete the sale of over $8 billion worth of weapons to Saudi Arabia, the United Arab Emirates and Jordan.
Formally informing the lawmakers, Secretary of State Mike Pompeo said: "These sales will support our allies, enhance Middle East stability, and help these nations to deter and defend themselves from the Islamic Republic of Iran."
In a Friday letter to congressional lawmakers, Pompeo said that he "determined that an emergency exists, which requires the immediate sale of the defense articles and defense services" to Saudi Arabia, the UAE and Jordan "in order to deter further the malign influence of the Government of Iran throughout the Middle East region."
The notification comes at the same time as Trump announced to send an additional 1,500 US troops to the Middle East to counter Iran.
Secretary of State Mike Pompeo notified Congress of the decision to use an emergency loophole in the Arms Export Control Act to move ahead with sales of $7 billion in precision-guided munitions, other bombs and ammunition and aircraft maintenance support to Saudi Arabia, along with the United Arab Emirates and Jordan, without lawmakers' approval.
The arms sales would include Raytheon precision-guided munitions (PGMs), support for Boeing Co F-15 aircraft, and Javelin anti-tank missiles, which are made by Raytheon and Lockheed Martin Corp as well as de General Electric, now cleared to sell engines for use in F-16 fighter jets operated by the UAE and the U.S. unit of French firm Thales.
It will also likely include Britain's BAE Systems Plc and Europe's Airbus, allowing the installation of Paveway laser-guided bombs on European-built Eurofighter and Tornado fighter jets sold to Saudi Arabia, as well F-15 fighters built by Boeing.