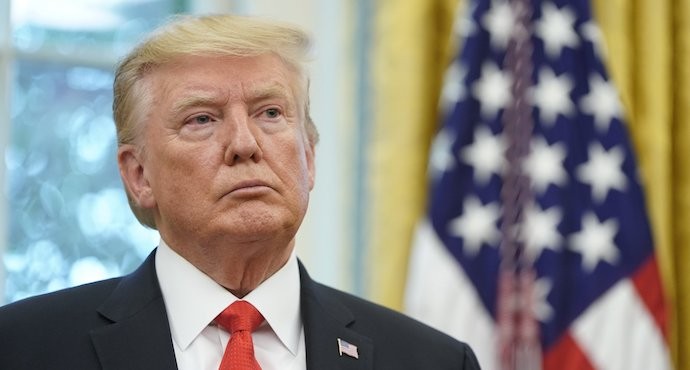 Trump cancels an imminent US-Taliban peace deal over a deadly attack
The Afghan Taliban have condemned US President Donald Trump's decision to halt the ongoing talks with the group to end the 18-year war in Afghanistan.
"Now that US President Trump has announced the suspension of negotiations… this would not harm anyone else but the Americans themselves," the Taliban said in a statement on Sunday.
In a series of tweets on Saturday, Trump said he was calling off a secret meeting scheduled for Sunday with Taliban representatives and Afghan President s after the group said it was behind an attack in Kabul that killed an American soldier and 11 other people.
By announcing that peace negotiations with the Taliban were officially off the table, he also revealed that Afghan President Ashraf Ghani and the Taliban leaders were originally scheduled to arrive in the U.S. Saturday night.
"If they cannot agree to a ceasefire during these very important peace talks, and would even kill 12 innocent people, then they probably don't have the power to negotiate a meaningful agreement anyway," Trump tweeted, adding that the Taliban sought to "build false leverage".
"I immediately cancelled the meeting and called off peace negotiations. What kind of people would kill so many in order to seemingly strength.
Following Trump's announcement, Afghan President Ashraf Ghani's office said peace would only be possible if the Taliban stopped launching attacks and held direct talks with the government. "Real peace will come when Taliban agree to a ceasefire," it said.
The Taliban, however, said that Trump's decision would lead to the further loss of American lives and assets. "The Americans will suffer more than anyone else for cancelling the talks," a statement said.
"This will further harm their credibility and will show their anti-peace stance in [a] more clear way. It will further harm US by treasure and human loss and their political credibility will lower in international political dealing."