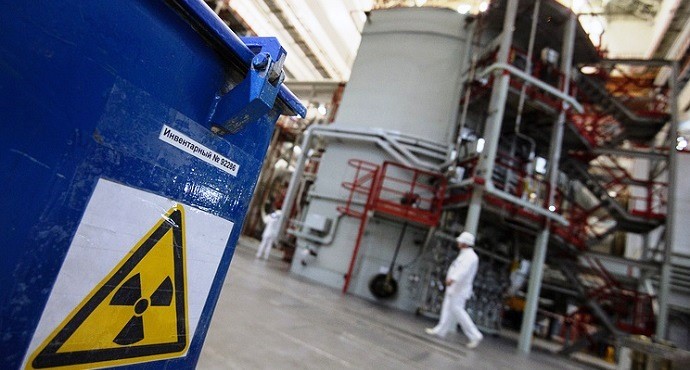 Russia and Paraguay sign cooperation deal on peaceful uses of atomic energy
Russia and Paraguay have signed an agreement on cooperation for peaceful use of nuclear power at the 61st session of International Atomic Energy Agency General Conference.
The document was signed by Rosatom Director General Alexey Likhachev and Paraguay's Executive Secretary Minister of Radiological and Nuclear Regulatory Agency Cesar Cardozo Roman.
"The agreement will serve as a starting point for an active dialogue between the two countries in the field of atomic energy and will make it possible to put into motion specific cooperation projects," Rosatom noted.
This was the first document related to the peaceful uses of nuclear energy to be signed between the two countries.
The document, in particular, creates a legal foundation for Russian-Paraguayan cooperation in peacefully utilizing atomic energy in a wide range of areas, including: assistance with the creation and improvement of Paraguay's nuclear infrastructure in accordance with international recommendations; nuclear and radiation safety control, supervision of the physical protection of nuclear materials, radiation sources, nuclear materials and radioactive materials storage points, as well as accounting and control systems for nuclear materials, radioactive materials, and radioactive waste; fundamental and applied research into the peaceful use of nuclear power; production of radionuclides and their use in medicine, industrial and agricultural sectors; cooperation in the use of radiation technologies and nuclear medicine; training, education, and retraining of nuclear power specialists.
The deal stipulates the formation of joint task force teams for specific projects and scientific research, as well as expert exchange, conferences, assistance with training and education of scientific and technical staff, scientific and technical information exchange, and supply of equipment, materials, and components.
The agreement follows a memorandum of understanding Rosatom and the ARRN signed on 18 October last year.
Paraguay is not known to have any nuclear power ambitions, but it has some uranium.
In May 2015, Texas-based Uranium Energy Corporation was granted regulatory approval to advance its Yuty in-situ leach uranium project in southeast Paraguay from the exploration phase to justifying its mining potential.