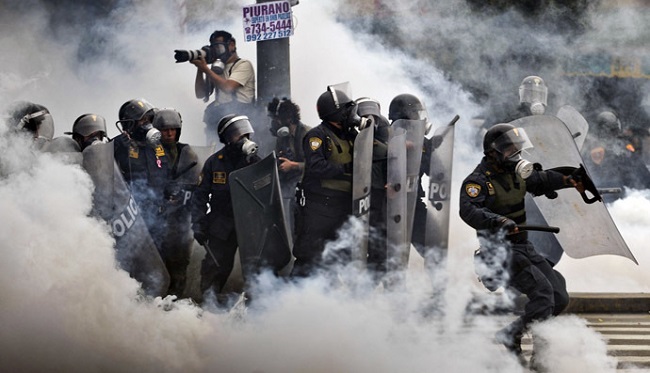 Peruvian youths have poured onto streets in their thousands nationwide, demanding that the government repeal a recently-approved employment law.
The participants marched in at least nine cities on Thursday, protesting the so-called Pulpin Law, which restricts working conditions for Peruvians aged between 18 and 24.
The law, which was passed by Congress in early December, deprives workers in the age group of severance pay, entitles them to only half the vacation allowed for older workers, and denies them the twice-yearly bonuses of one month's wages, which is considered standard for other workers.
The law, thus, converts one in every 15 Peruvians into cheap labor.
Peru's President Ollanta Humala, government officials, Congress, and business representatives have come out in favor of the legislation.
Prior to the Thursday demonstration, the country had witnessed three protests against the law.
Protesters claim the law is an infringement on their rights. Legislators and officials, however, believe it supports unemployed youth, protects their rights, and will improve the economy of the country.
HN/MHB