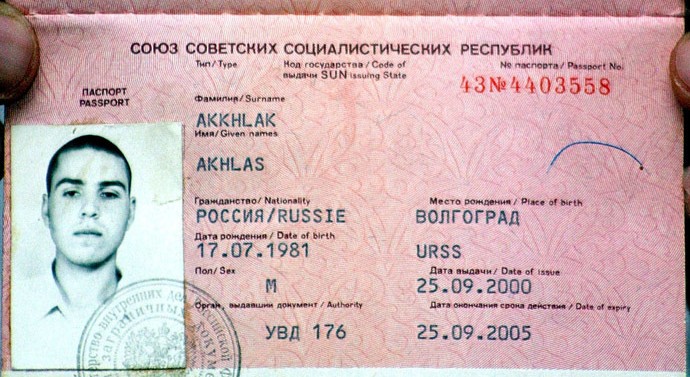 Pakistan is set to execute a Russian citizen accused of an assassination attempt on Pakistan's former president Pervez Musharraf, after a moratorium on the death penalty was lifted this week.
The execution has so far been postponed, the Sputnik news agency cited the Russian Embassy in Pakistan as saying.
Akhlas Akhlaq is one of five men sentenced to death in Pakistan for a failed plot to assassinate Musharraf. Akhlaq, born in the city of Volgograd to a Russian mother and a Pakistani father, was one of the men arrested following a suicide attack on Gen. Musharraf's convoy on 25 December, 2003. In the assassination attempt, two suicide bombers tried to ram explosives-laden vehicles into the president's limousine. Seventeen people died. Akhlaq has denied all charges brought against him.
"The Pakistani authorities intend to execute him [Akhlaq]," representative of the Russian Embassy in Pakistan Vadim Zaitsev, told Sputnik. The death penalty can only be administered after Akhlaq says his goodbyes to relatives, he added.
"[A police inspector] has informed me that my son will be hanged today in the morning time. And they asked me to come immediately to Faisalabad to see him for the last time," Akhlaq's father, Akhmad said early Sunday morning.
"They took the wrong person," Akhmad says, adding that he has proved that Pakistani authorities had also charged British nationals by mistake.
For over a decade, the Russian Foreign Ministry has tried to work with the Pakistani authorities to resolve the case. The ministry explains that Akhlaq was tried by a military court, and not by a civilian court, as required by Pakistani law. Furthermore his trial was closed to the Russian authorities and the public. The last minute effort continues.
"We are keeping in touch with the prison, where he [Akhlaq] is being kept and with the authorities, including Pakistan's foreign and interior ministries," Zaitsev said, adding that the diplomatic mission is doing their best to reverse the execution.
"We are using all our efforts to avoid this execution. We have sent a relevant note [to the Pakistani authorities] and all measures are being taken so that the Pakistani authorities stop this process," the diplomat explained.
"This article was originally published in RT News website: http://rt.com/news/216387-pakistan-execution-russian-akhlaq/″