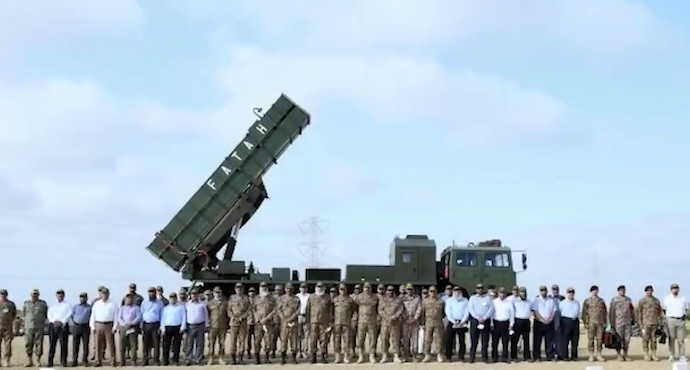 Pakistan successfully tests guided multiple launch rocket system
News
August 25, 2021
No Comments
Pakistan tests domestically developed GMLRS system Fatah-1
Pakistan Army conducted a successful test launch of the domestically developed guided multiple launch rocket system called Fatah-1.
The rocket system is "capable of delivering a conventional warhead" up to a range of 140 kilometers confirmed during the first test flight. "The weapon system will give Pakistan Army capability of precision target engagement deep in enemy territory," the country's army said.
Pakistan's military and government leadership congratulated the troops and scientists on successfully conducting the launch of the weapon system.
The first flight test for the GMLRS took place in January 2021. The weapon system is designed to destroy high-priority targets deep in enemy territory with high accuracy. It is rapidly deployable and can be employed in both urban and non-urban environments.
Guided Multiple Launch Rocket System (GMLRS) is a surface-to-surface weapon system that delivers precision strikes beyond the reach of most conventional weapons. GMLRS GPS-guided munitions have greater accuracy than ballistic rockets and are considered "one of the most powerful and precise assets for artillery."
Experts said that the locally developed weapon system will strengthen Pakistan Army's deep fire capability. The extended-range GMLRS Fatah-1 significantly increases the range of the current system and fills the gap with India – described as Pakistan's principal threat.
GMLRS system offers Pakistan a "smarter and cost-effective solution" to deal with an adversary which is larger and better equipped.