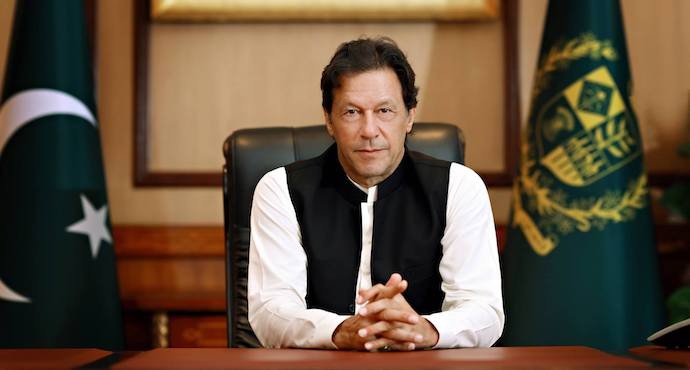 Pakistan downgrade diplomatic ties and suspend trade with India over Kashmir
Pakistan downgraded diplomatic relations and suspended bilateral commerce with India after New Delhi revoked special status of autonomy for the disputed Muslim-majority state of Kashmir.
The decision was taken at the top security body's meeting, presided over by Prime Minister Imran Khan, was held in the aftermath of India's "unilateral and illegal actions" through which it scrapped the special status for occupied Kashmir by revoking Article 370. The situation inside occupied Jammu and Kashmir and along the Line of Control was also discussed.
The meeting also decided to review Pakistan's bilateral arrangements with India, take the matter of revocation of Kashmir's special status to the United Nations, including its Security Council, and observe the upcoming Independence Day on August 14 "in solidarity with brave Kashmiris and their just struggle for their right of self-determination". August 15, the Indian independence day, will be observed as "Black Day".
Pakistan's foreign minister Shah Mehmood Qureshi said Islamabad will also expel India's Indian Ambassador Ajay Bisaria. Moin-ul-Haq, Pakistan's newly appointed ambassador to India, had yet to take up his post but will now not move to New Delhi, Qureshi added in televised comments.
There was no immediate comment from India's foreign ministry.
On Tuesday, Pakistan's army chief General Qamar Javed Bajwa said the country's military firmly stands by the people of Kashmir and will "go to any extent to fulfil our obligations in this regard".
Key decisions taken by Pakistan on August 7
Downgrading of diplomatic relations
Suspension of bilateral trade
Review of bilateral arrangements
Matter to be taken to United Nations
August 14 to be observed in solidarity with Kashmiris