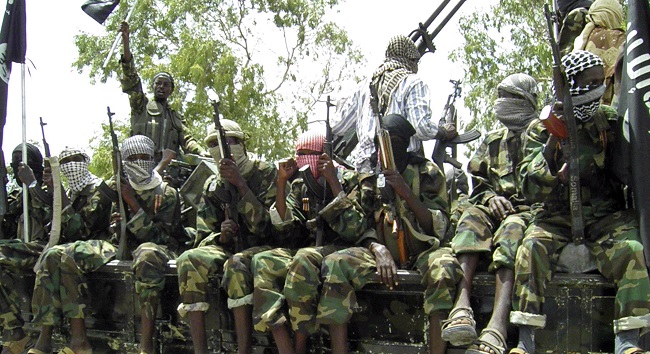 Suspected Boko Haram militants have stormed a town in Nigeria's northeastern Borno State, forcing hundreds of army troops to flee the restive area.
Local sources said more than 2,000 armed terrorists entered Marte on Thursday and continued to fight with Nigerian government forces into Friday.
The militants went on a shooting spree and killed several people, according to the sources.
Imamu Habeeb, a local community leader, said the terrorists "appeared from various directions on Thursday," adding, "They fought with soldiers over the night and the fight continued today (Friday), forcing hundreds of soldiers to flee."
Shehu Dan Baiwa, a local fighter also noted that the militants, who were armed with bombs and tanks, "used the weapons without restraint and succeeded in killing several people."
Meanwhile, a senior local politician, who was speaking on condition of anonymity, said Boko Haram had retaken Marte.
If confirmed officially, it would be Boko Haram's third seizure of the town in the troubled Borno State.
Back in February, four nations of the Lake Chad Basin – Chad, Cameroon, Niger and Nigeria – launched a joint campaign, together with a contingent from Benin, to confront the threat from Boko Haram in the region.
Boko Haram, whose name means "Western education is forbidden," says its goal is to overthrow the Nigerian government.
The militants have claimed responsibility for a number of deadly shooting attacks and bombings in various parts of the country since the beginning of their militancy in 2009, which has so far left over 13,000 people dead and displaced 1.5 million.
SSM/NN/HRB