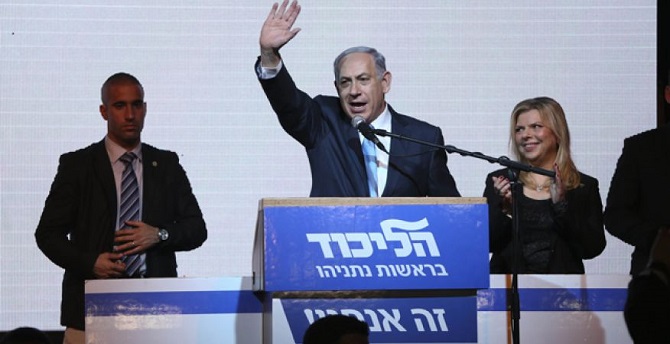 Results released by the Israeli Central Elections Committee show that Israeli Prime Minister Benjamin Netanyahu's ruling right-wing Likud party has won in general elections.
The "almost final" figures released on Thursday indicate that Likud party won 30 of the 120 parliament seats, while the opposition Zionist Union gained 24.
Official results are expected to be published on March 25, after complaints of voting irregularities are investigated.
Preliminary data released shortly after the vote on March 17 showed the premier's party was ahead by five seats.
According to Ynetnews, Israeli police opened 51 investigations earlier this week related to alleged vote fraud ranging from impersonation, stolen ballots and threats against ballot officials.
Netanyahu declared victory prior to the release of the preliminary results. He said he already reached out to leaders of smaller parties in the wider right-wing bloc and urged them to quickly set up a coalition.
Pre-election polls had predicted a defeat for the premier, who has been lately facing growing criticism for his handling of domestic and foreign affairs.
During the elections, some 5,881,696 Israelis voted in 10,372 polling stations.
SZH/HJL/HMV