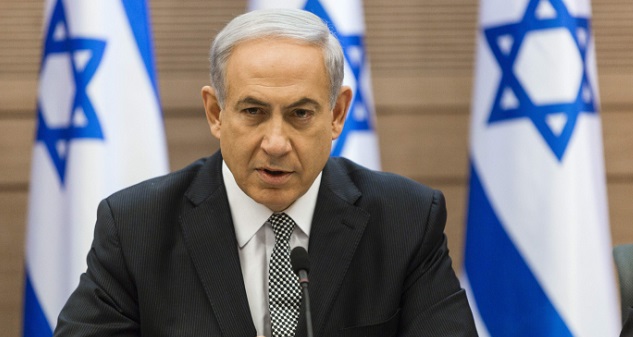 Israeli Prime Minister Netanyahu indicted on charges of bribery, fraud, breach of trust
Prime Minister Benjamin Netanyahu was formally charged with bribery, fraud and breach of trust on Thursday. It is the first time a sitting Israeli prime minister has been charged with a crime.
The indictment comes after a four-day hearing with Netanyahu's defense team last month, followed by weeks of intensive discussion at the attorney general's offices and capping a three-year investigation.
"A day in which the attorney general decides to serve an indictment against a seated prime minister for serious crimes of corrupt governance is a heavy and sad day, for the Israeli public and for me personally," he told reporters.
Netanyahu was accused of accepting hundreds of thousands of pounds in luxury gifts from billionaire friends and for trading favours with Israeli media lords for positive news coverage in the 63-page indictment.
The Israeli prime minister has denied all the allegations, saying they are part of a politically choreographed "witch-hunt" to oust him.
Netanyahu has previously stated he would not resign if indicted. He is not legally required to do so unless convicted, a process that could take months or even years.