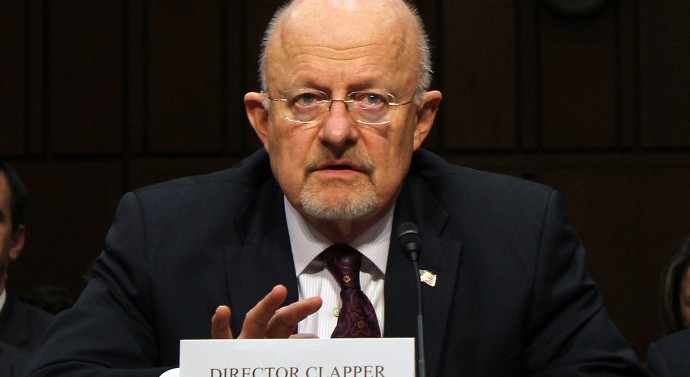 The US intelligence chief says fighting ISIS terrorists is not a priority for Turkey and as a result they are able to travel through the country into Syria.
"I think Turkey has other priorities and other interests," Director of National Intelligence James Clapper told the Senate Armed Services Committee on Thursday.
Clapper expressed pessimism that Ankara would take a more active role in the war against the ISIS, saying it is more concerned with Kurdish opposition and the country's economy.
"And of course, the consequence of that is a permissive environment … because of their laws and the ability of people to travel through Turkey en route to Syria," he said.
"So somewhere in the neighborhood of 60 percent of those foreign fighters find their way to Syria through Turkey," he added.
Ankara has long been under fire for its perceived reluctance to crack down on the ISIS militants who are using its territory to enter Syria.
"Public opinion polls show in Turkey they don't see ISIS as a primary threat," he added.
Clapper made the remarks a week after Washington and Ankara inked an agreement to train and arm what they call moderate militants in Syria.
Turkish Foreign Ministry spokesman Tanju Bilgic said that Ankara hopes the deal between Ankara and Washington will also strengthen the beleaguered militants fighting against the government of Syrian President Bashar al-Assad.
Syria has been gripped by deadly unrest since March 2011. The United States and its regional allies – especially Qatar, Saudi Arabia, and Turkey – are supporting the militants operating inside the country.
SB/GJH