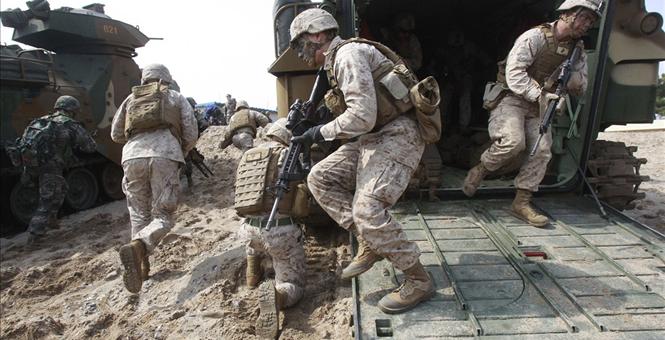 The 320 U.S. troops at Al Asad air base in Iraq are now coming under "regular" mortar and rocket fire from nearby ISIS fighters, according to Pentagon spokesman Col. Steven Warren. While the attacks are "completely ineffective," it is raising continuing concern that U.S. forces in Iraq can be kept safe and at least technically out of a combat role, a separate defense official said. The Pentagon would not say whether security measures had changed at the base.
No U.S. troops have been injured, but it's not clear if any of the hundreds of Iraqi forces at the base have suffered casualties.
American President Obama he has declared there will be no U.S. combat boots on the ground inside Iraq, yet he has dispatched American soldiers to a base with at least a smattering of enemy forces around it. If ISIS gets lucky—and wounds or kills U.S. troops—the political pressure on Obama to escalate will be intense.
Since Christmas, the U.S. and its allies have launched air strikes at ISIS targets near al Asad on five days, including a pair Monday that "struck two [ISIS] tactical units and destroyed three [ISIS] vehicles," according to a Pentagon release.