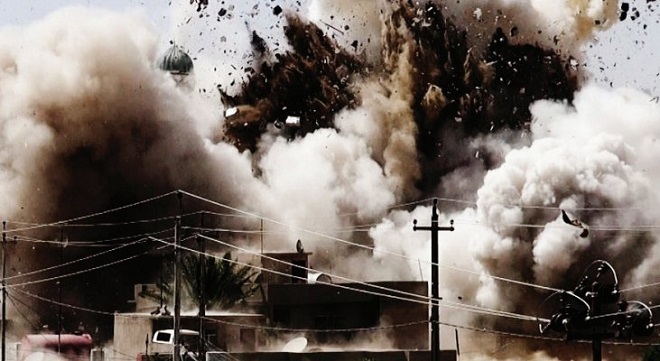 The ISIL Takfiri terrorists have reportedly demolished a historical mosque in the Iraqi city of Mosul as the extremist group steps up attacks against religious sites and figures.
According to reports, the militants on Thursday exploded the Sultan Wais mosque in the Farooq neighborhood of Mosul in the northern Nineveh province on the pretext that it had been built on a graveyard.
The mosque is one of the oldest historical buildings constructed in 1838 in Nineveh province.
According to witnesses, the militants have also evacuated 10 other mosques to detonate them by explosives.
Elsewhere in the southern province of Basra, unknown gunmen killed at least three prayers leaders near the town of Zubair. Another one is reportedly in critical condition as he has been seriously wounded in the attack.
Last December, they destroyed the Catholic Church of Virgin Mary in Mosul.
In November 2014, the Takfiri terrorists also blew up the historical St. George's church and the holy shrine of Prophet Yunus in the ISIL-controlled city.
The ISIL took control of the country's second largest city in June before sweeping through parts of the country's Sunni Arab heartland. They have seized large swathes of land in Iraq and neighboring Syria.
The Takfiri militants have been carrying out horrific acts of violence, including public decapitations and crucifixions, against all Syrian and Iraqi communities such as Shias, Sunnis, Kurds, Christians and Izadi Kurds.