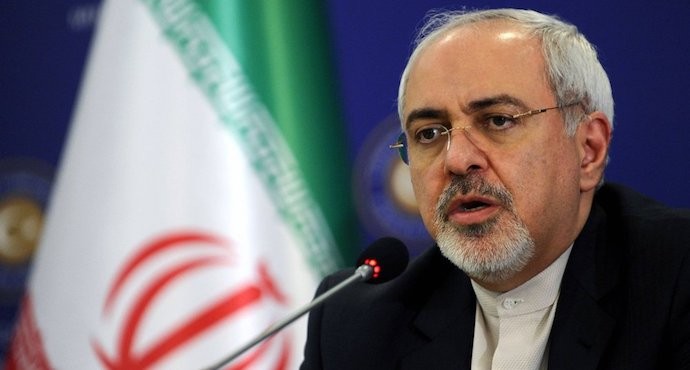 Iranian foreign minister threatens 'all-out war' in the event of military strikes
Any attack on Iran by the U.S. or Saudi Arabia will spark an "all-out war," Iranian Foreign Minister Mohammad Javad Zarif warned Thursday. The comments represented the firmest warning by Iran yet.
"I make a very serious statement about defending our country. I am making a very serious statement that we don't want to engage in a military confrontation," he said, adding that a military response based on "deception" about the weekend attacks would cause "a lot of casualties".
"But we won't blink to defend our territory," he said.
He denied that Iran was involved in weekend attacks on Saudi Arabia's oil facilities, which dramatically mounted tensions in the region.
Over the weekend, Saudi oil facilities were damaged in a drone and cruise missile attack. The Iranian-backed Houthi rebels in Yemen took credit for the incident, but the U.S. and Saudi Arabia say Iran was behind it, an allegation Tehran denies.
Immediately after the attack on oil facilities, US secretary of state, Mike Pompeo, blamed Iran and called it "an act of war". He also visited Saudi Arabia and the United Arab Emirates. Mike Pompeo said Washington and its allies were seeking a "peaceful resolution" with Iran in the wake of the attack on Saudi oil facilities, making clear that Washington would limit its initial response to further sanctions.
Javad Zarif told CNN that Iran hoped to avoid conflict, adding that the country was willing to talk to its regional rivals Saudi Arabia and the United Arab Emirates. But Iran would not hold talks with the US unless Washington provided full relief from sanctions as promised under the 2015 nuclear deal, Tehran's top diplomat said.