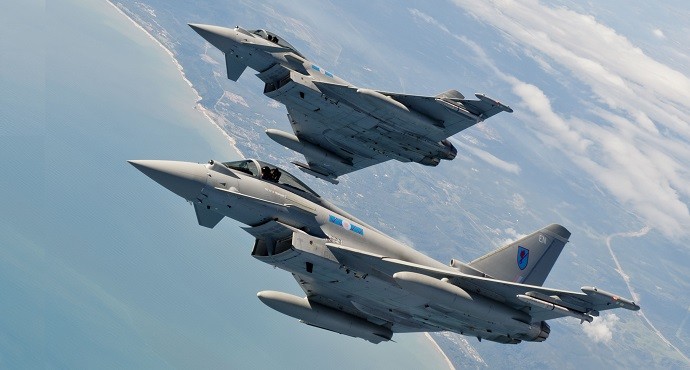 France and Germany to build their own 5th Generation Fighter Jet
France and Germany have announced plans to build "new generation" of European fighter jets together that will replace their current fleets.
The Franco-German fighter jet plan calls for a combination of manned and unmanned aircraft to ultimately replace France's Dassault Rafales and Germany's Eurofighter Typhoons.
"The two partners hope to finalize a joint roadmap by mid-2018," said a statement from the French presidency after talks between German Chancellor Angela Merkel and Macron in Paris.
Fighter jets "were very heavy projects for our armies and our governments," Macron said, saying that a joint European aircraft would help save money and remove competition between different jets currently on the market.
"The aim of this joint fighter jet project is to do research and development together… to use it together.. and to coordinate on exports," Macron added, calling it "a profound revolution."
The deal surfaced in a document the two countries published following after a joint meeting on July 13, 2017.
In addition to the new fighter jet, the white paper outlined Franco-German cooperation on an upgraded Tiger attack helicopter, air-to-ground missiles, drones, heavy tanks, and artillery, according to Reuters.
Both leaders also pledged to push ahead with the Eurodrone program, which is expected to produce Europe's first fleet of military drones by 2020.
The announcement came as Mr. Macron called on Germany to contribute towards a €1bn project to help develop IT and nanotechnology as part of wider efforts to improve the eurozone.