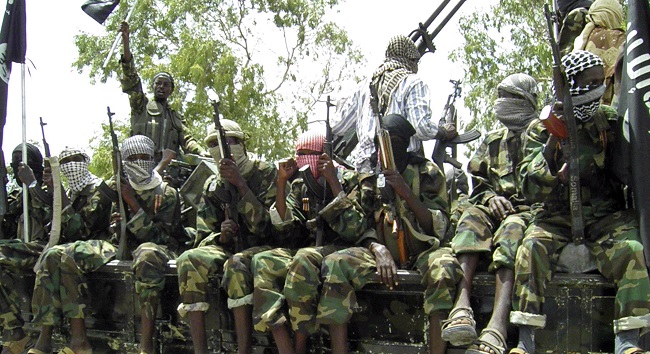 NIAMEY, (Niger) — Boko Haram militants raided a village in southeastern Niger, killing at least 18 people and looting shops, witnesses said on Thursday. Militants also torched almost 100 homes in the village.
"The toll is 18 dead, 11 hurt, almost 100 homes burned down," Bako Mamadou, the mayor of nearby town Bosso, told AFP.
The attack occurred on Wednesday night in a village not far from the border with Nigeria, said Adam Boukarna, who runs a radio station in the nearby town of Diffa.
"The assailants arrived on motorbikes and opened fire on anything that moved before pillaging shops and other business," Boukarna said. Multiple people were injured, including some "who were in a very bad state," he said.
A state of emergency has been declared there in a bid to boost security. But the attackers often manage to flee across the River Komadougou, marking the border with Nigeria.
Central African leaders in regional bloc CEEAC said on Wednesday at a summit that they were raising 50 billion CFA Francs ($80 million) to help Nigeria's neighbors fight the Islamist militant group.
The Nigerian terror group, recently termed as the world's deadliest, operates within Nigeria but has expanded in the past to neighbouring Niger, Chad and Cameroon.