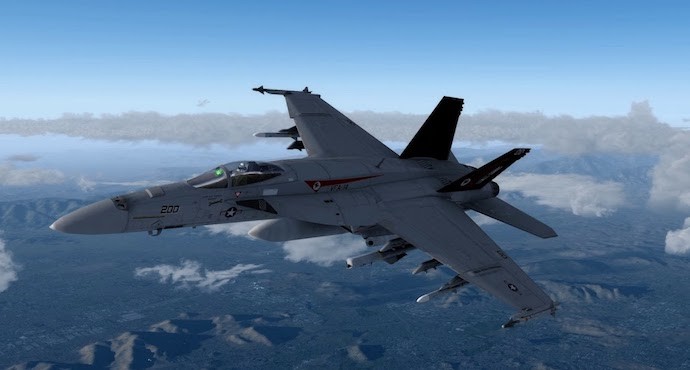 Boeing awarded deals to deliver more than 1,000 missiles to Saudi Arabia and others
Boeing has been awarded $3.1 billion contracts by the U.S. Navy for Harpoon and Standoff Land Attack Missile Expanded Response (SLAM-ER) weapon systems for foreign partners, including Saudi Arabia.
The first contract, worth $1.9 billion deal, is for the modernization as well as production and delivery of 650 SLAM-ERs to Saudi Arabia through the Pentagon's Foreign Military Sales Program. The contract is to be completed by December 2028.
"These awards will not only extend production of the Harpoon program through 2026, they will also restart the production line for SLAM-ER and ensure deliveries through 2028," said Cindy Gruensfelder, vice president, Boeing Weapons.
The second $657 million contract modification that procures and delivers 467 Harpoon full-rate production Lot 91 Block II missiles, as well as support equipment, for various foreign customers including Saudi Arabia, Thailand, Brazil, Japan, the Netherlands, India and South Korea.
Brazil: Four Block II missiles and support equipment
Thailand: Eight Block II missiles and support equipment
Qatar: 53 Block II missiles and support equipment
Saudi Arabia: 402 Block II missiles and support equipment
Also includes support equipment for Japan, the Netherlands, India and Korea.
Thank you, @USNavy, for continuing our legacy to provide products that keep the United States and its international partners safe.

MORE: https://t.co/MfTYR1y7uo pic.twitter.com/zCbDTDbbkx

— Boeing Defense (@BoeingDefense) May 13, 2020
AGM-84K SLAM-ER
The Standoff Land-Attack Missile- Expanded Response (SLAM-ER) is an air-launched, day/night, adverse weather, over-the-horizon, precision strike missile, launched from an F/A-18 aircraft. It is designed to provide standoff precision strike against fixed, high-value land targets. This GPS-guided air-to-surface missile has a range of up to 155 nautical miles (approximately 180 miles, 290 kilometers). It is capable of attacking both land and sea targets.
Harpoon Block II Anti-Ship Missile
Harpoon Block II is the world's most successful anti-ship missile capable of executing both land-strike and anti-ship missions. The missile uses GPS-aided inertial navigation to hit a designated target. Boeing has delivered more than 7,000 Harpoon missiles.