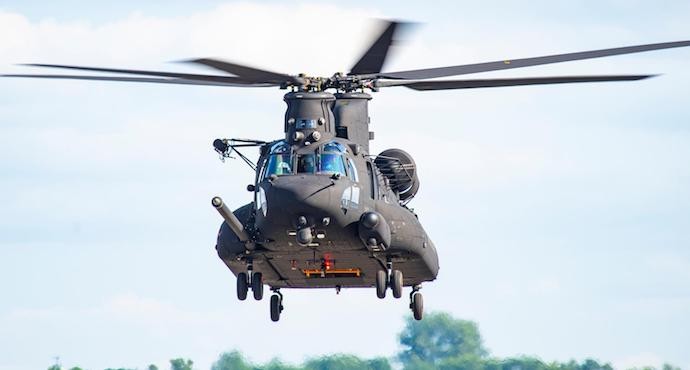 Boeing delivers first Block II Chinook to US Special Operations Command
News, US
September 1, 2020
No Comments
Boeing delivers the first next-gen Chinook helicopter to the USSOCOM
Boeing has delivered the first of two dozen MH-47G Block II Chinook helicopters to U.S. Special Operations Command (USSOCOM), the company announced.
"This delivery marks a major step for the Chinook program," said Andy Builta, vice president and H-47 program manager. "The new Chinook will give U.S. Special Operations Forces significantly more capability for extremely challenging missions and will enable them to conduct those missions on the future battlefield."
The company signed a $265 million contract in July for 23 more MH-47G Block II Chinooks.
The MH-47G Block II Chinook is an upgraded variant of the model with an improved structure. It features new lighter weight fuel pods to improve performance, efficiency, and commonality across the fleet.
Chinook Block II combines new technologies, including Advanced Chinook Rotor Blade, redesigned fuel tanks, a strengthened fuselage and an improved drivetrain.
The heavy-lift helicopters are expected to improve the capability of the US Armed Forces for challenging missions.