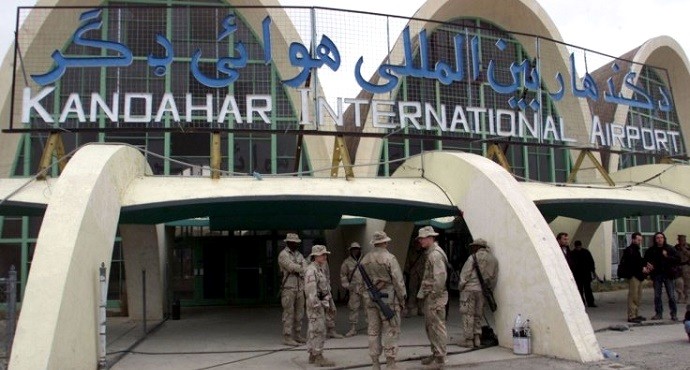 At least eight people were killed after Taliban militants stormed an airport complex in Afghanistan's southern Kandahar city, triggering an all-night gun battle
KABUL — Heavily armed Taliban militants wearing army uniforms have attacked Kandahar International Airport, killing at least eight people. Hours of ongoing fighting between jihadists and security forces has reportedly left all ten attackers dead in Kandahar, Afghanistan's second-largest city, government officials said.
"Eight people, including civilians and soldiers, have been killed," Samim Khpalwak, a spokesman for the local governor, said.
However, Dawood Shah Wafadar, a military commander in Kandahar, gave a higher death toll of 18.
Taliban fighters stormed a perimeter section of the heavily fortified site which contains both a civilian airport and the joint Afghan-NATO military base.
"They fired several rockets on airport and engaged with security forces at the site," a security source told Xinhua anonymously.
The raid coincides with Afghan President Ashraf Ghani's high-profile visit to Pakistan on Wednesday for the Heart of Asia conference aimed at promoting regional ties. Ghani's willingness to visit longtime nemesis Pakistan has signalled a renewed push to jumpstart peace talks with the Taliban, despite a spike in cross-border tensions.
The Taliban claimed responsibility for the Kandahar attack, boasting on its website that "a number of martyrdom seekers armed with heavy and light weapons entered Kandahar airbase undetected and have begun engaging the large number of foreign invaders and their hirelings inside."
The heavily fortified military compound is used by Afghan, U.S. and NATO forces who maintain a presence in the area, the BBC reports. According to the Wall Street Journal, 2,600 coalition troops and approximately 7,000 defense contractors remained at the airbase as of early 2015.