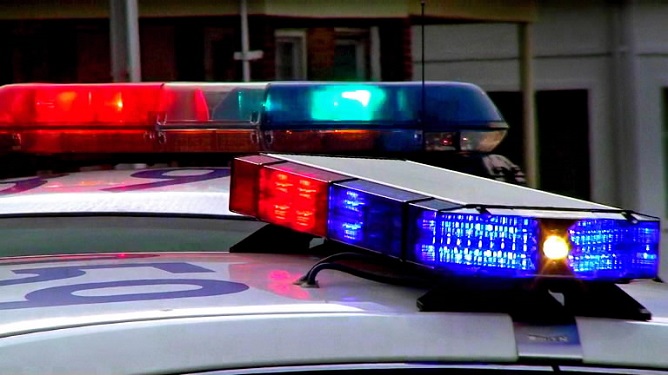 Man with loaded gun walks into Baltimore police station.
The Baltimore Police Department is warning law enforcement agencies along the East Coast to take extra precautions in protecting their officers after a man carrying a .22 caliber handgun walked into one of the city's police stations Tuesday morning on orders from the street gang Black Guerilla Family.
Jason Armstrong, 29, told officers the gang ordered him into the station to test the security there, police said.
Officers smelled marijuana on him and noticed him acting strangely, so they approached him, Police Commissioner Anthony W. Batts said.
The Black Guerilla Family is a gang with ties to violence and drug trafficking in the Baltimore area, police said.
Officers searched Armstrong and found the handgun, with a round loaded in the chamber. The man also had cocaine and marijuana, Batts said.
"We are really lucky, for a person walking into a police station fully armed and loaded with guns on him, that it did not end up in a terrible situation," said Batts.
Police charged Armstrong with various weapons and narcotics violations.
"An organized gang in the city of Baltimore sent an armed suspect into our building to see our security, to test our security. That is alarming to us," Batts said. "In light of other incidents that have occurred in other cities, it has raised our level of concern."
Batts said he is calling a meeting with federal agencies including the FBI, Bureau of Alcohol, Tobacco, Firearms and Explosives, and the Drug Enforcement Administration and has already sent an alert to other law enforcement agencies.