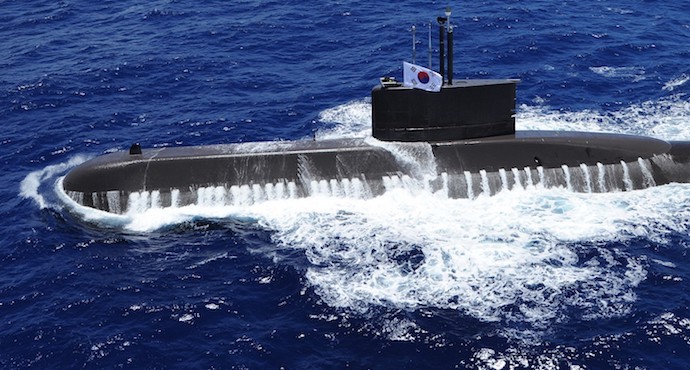 South Korea has signed a US$1.02 billion contract to sell three 1,400-ton submarines to Indonesia.
It is the second such deal between the two countries in eight years, according to Seoul's state arms procurement agency.
The deal was signed in Bandung, West Java, between South Korean company Daewoo Shipbuilding and Marine Engineering (DMSE) and the Indonesian government. DSME reportedly outbid Russian and German competitors.
"This new project will provide a momentum for the two countries to further strengthen defence industry cooperations," said Wang Jung-hong, chief of the Defence Acquisition Programme Administration.
The 1,400-ton submarine the South Korean firm will be building is expected to be an upgraded version of the 1,200-ton Type 209 submarine in use in the South Korean navy, according to the reports.
The Type 209 is a class of diesel-electric attack submarine. The submarine South Korean company is to build will accommodate 40 crewmembers and include eight launchers capable of shooting torpedoes, mines and missiles.
The submarines will be delivered to Indonesia by the first half of 2026 and a product of joint construction at PT PAL Indonesia, a shipyard.