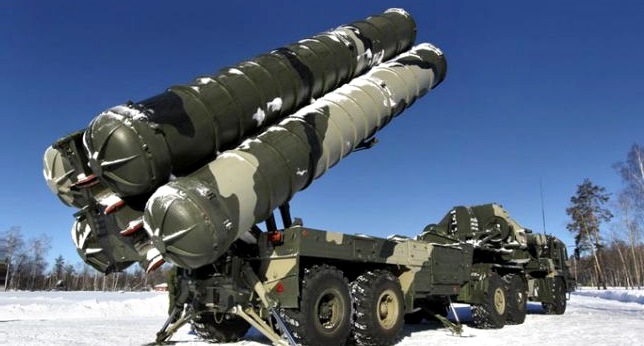 Russia announces the delivery of S-400 missiles to Turkey in 2019 amid growing rift between Turkey and its NATO allies
Russia will start delivering its advanced S-400 missile defense system to Turkey in 2019, sooner than expected, the Interfax news agency cited Russia's state arms exporter Rosoboronexport as saying on Tuesday.
"The contract on the S-400 to Turkey is being executed within the agreed timeline," said Alexander Mikheyev, chief of Rosoboronexport, Russia's state weapons exporter.
"In 2019, we will begin to fulfil this contract," Interfax news agency cited him as saying on Tuesday.
Rosoboronexport also announced it would switch to using local currencies in deals with foreign trade partners, instead of using the dollar, the RIA news agency reported.
The announcement comes amid the diplomatic rift between Turkey and the United States. US has shown concern that NATO member Turkey's intended deployment of the Russian-made S-400 could risk the security of several U.S.-made weapons used by Turkey, including the F-35 jet.
Turkey and Russia agreed on the sale, said to be valued at some $2.5 billion, in December 2017 as part of Turkey's efforts to reinforce its defensive abilities.
Turkey will be the first NATO member state to obtain the advanced Russian surface-to-air missile system.