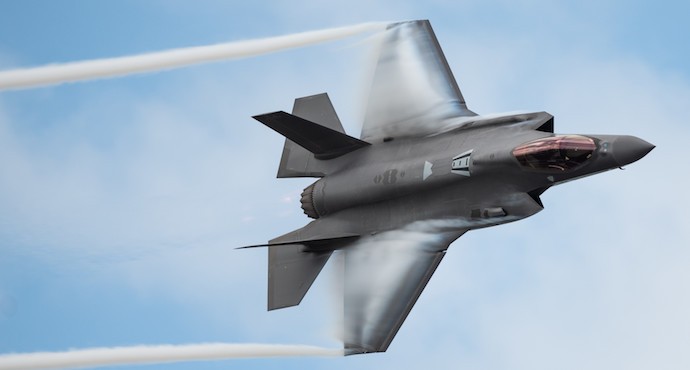 US removes Turkey from F-35 program after S-400 debacle, Turkey rebukes US decision
The United States announced it is removing Turkey from the F-35 stealth fighter program, following Ankara's purchase of Russian S-400 air defense missile system despite warnings from Western allies.
The Pentagon later confirmed that a process is already underway to move the production of Turkey-made F-35 parts – worth at least $9 billion to Turkish manufacturers – to suppliers in the United States and other countries.
"Unfortunately, Turkey's decision to purchase Russian S-400 air defense systems renders its continued involvement with the F-35 impossible," White House spokesperson Stephanie Grisham said in a Wednesday, July 17 statement.
The United States is "unwinding" Turkey from the F-35 Joint Strike Fighter program as a result of the country buying the Russian S-400 air defense missile system. Read more here: https://t.co/KuJoAKzaCp pic.twitter.com/xKjjVS73Uk

— U.S. Dept of Defense (@DeptofDefense) July 18, 2019
Cutting Turkey from F-35 program to damage ties: Turkey
Ankara called on Washington to correct its decision, which it said will irreparably damage relations between the two countries.
The unilateral move by the U.S. "neither complies with the spirit of alliance nor is it based on legitimate grounds," Turkish foreign ministry said in a statement.
"It is unfair to remove Turkey, one of the main partners in the F-35 program," it said, adding claims that the S-400 system will jeopardize sensitive information about F-35 technologies are not valid.
"Being irresponsive to our proposal to form a working group which will also include NATO on this basis is a clear indication that the U.S. is biased and lacks the will to resolve the matter in good faith," the ministry said.
Russia 'ready' to deliver Su-35s fighter jets to Turkey
Meanwhile, Russia said it is ready to supply Su-35 fighter jets to Turkey following Ankara's expulsion fron F-35 program, Rostec chief Sergei Chemezov stated on Thursday.
"If our Turkish colleagues express an interest, we are ready to discuss the deliveries of Su-35," the Rostec press service quotes Chemezov as saying.
The Su-35 is a fourth-generation supersonic fighter jet and is a derivative of the Su-27 plane. The single-seat, twin-engine, super-maneuverable aircraft was actively used in Moscow's military campaign in Syria.
Turkey's role much broader than F-35: NATO chief
Praising Turkey's role in the alliance hours after the U.S. decision, NATO's Secretary General Jens Stoltenberg said he was concerned about the consequences of the Turkish decision. "Turkey's contribution to NATO runs much deeper and much broader than the F-35. That is important," he said. "The role of Turkey is much broader than the F-35 or S-400."
"We used the bases, infrastructure and Turkey played a key part in that fight," he said, adding Turkish troops are contributing to different missions and operations, citing Kosovo and Afghanistan.