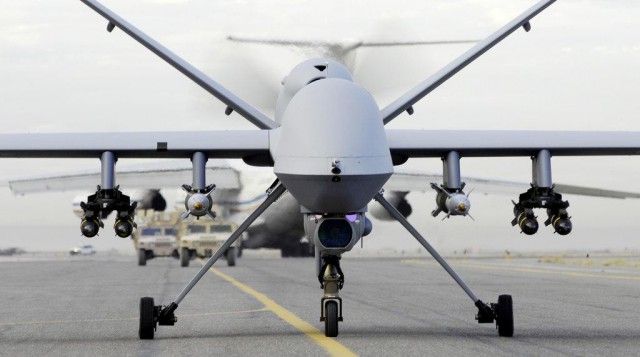 At least seven people have been killed in the latest assassination drone strike carried out by the US forces in Afghanistan's eastern Khost Province.
The US drone strike targeted a vehicle in the district of Spera on Sunday.
Afghan officials say the seven killed in the attack were militants from the Haqqani Network. Their vehicle was completely destroyed.
The province of Khost shares a long border with neighboring Pakistan's North Waziristan, where leaders of the Haqqani group are believed to be hiding.
Last week, Afghan officials said four Taliban militants were killed in a US assassination drone strike in Nuristan Province's Mandish village.
A Taliban commander was also killed late last month in a similar attack.
The United States regularly uses drones for assassination strikes and spying missions in Afghanistan, as well as in Pakistan's northwestern tribal belt near the Afghan border. Washington also carries out drone attacks in Yemen and Somalia.
The United Nations (UN) and several human rights organizations have identified the United States as the world's number-one user of "targeted killings," largely due to its drone attacks in Afghanistan and Pakistan.