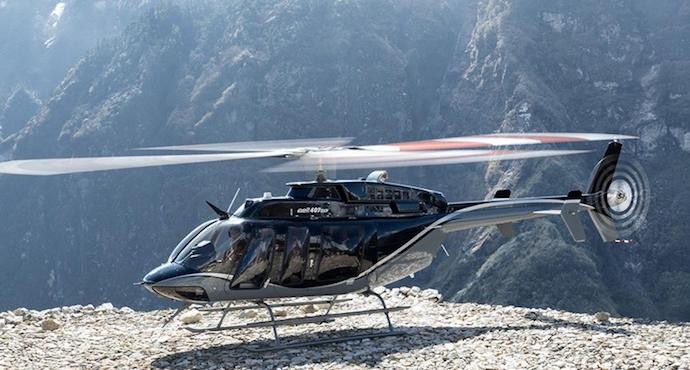 US approves sale of 5 armed Bell 407GX helicopters to Iraq to compensate for losses during operations against ISIS
The U.S. State Department approved the sale to Iraq of five armed Bell 407GX light attack helicopters for the Iraqi Security Forces for an estimated cost of $82.5 million, according to the Defense Security Cooperation Agency.
New helicopters will help compensate for the ISF's combat loss of seven 407 helicopters and increase their combat effectiveness against Islamic State and other terrorist groups in Iraq, DSCA said in a Thursday, October 4 release.
Bell 407GX helicopters are an upgraded variant of the Bell 407 civil utility helicopters. Iraq's will be configured with M240 7.62mm machine guns and Advanced Precision Kill Weapon System (APKWS) M260 rocket launchers.
"The addition of five Bell 407GX helicopters will help compensate for the combat loss of seven IA407 helicopters in recent years and increase the Iraqi security forces' combat effectiveness against ISIS and other terrorist elements," says the DSCA, which values the proposed deal at $82.5 million. "Providing Iraq with this capability supports US security goals by furthering the Iraqi Army Aviation Command's ability to counter terrorism and protect critical infrastructure."
The US Department of State has approved the potential sale, which now requires Congressional support to advance further.