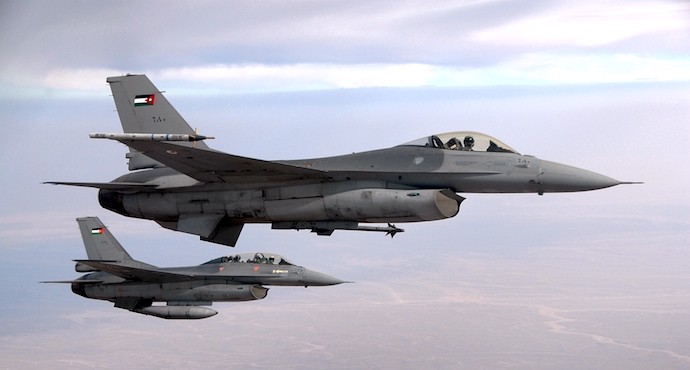 US approves foreign military sale of F-16 Air combat training center to Jordan
The US Defense Security Cooperation Agency (DSCA) announced that the State Department had approved a USD60 million investment in the F-16 Air Combat Training Center in Jordan and related equipment.
"The Government of Jordan has requested to buy an F-16 Air Combat Training Center and Devices including full mission trainers, combat tactics trainers, instructor/operator stations, tactical environment simulators, brief/debrief stations, scenario generation stations, database generation stations, mission observation centers, and other training center equipment and support; software and software support; publications and technical
documentation; maintenance, spares and repair parts and services; U.S. and contractor engineering, technical, and logistical support services; and other related elements of program support" the DACA said.
The proposed sale will support the foreign policy and national security of the United States by helping to improve the security of a major Non-NATO ally that is an important force for political stability and economic progress in the Middle East.
Lockheed Martin Corporation Rotary and Mission Systems will serve as the principal contractor for the sale.
The foreign military sale to the Arab country "will improve Jordan's capability to meet current and future threats by ensuring Jordan's pilots are effectively trained, which will contribute to the U.S.-Jordan lasting partnership and ensure the country's stability, a critical element to broader U.S. regional policy goals. Jordan will use this asset to enhance the training of pilots. Jordan will have no difficulty absorbing these training center assets and simulators into its armed forces."
The Royal Jordanian Air Force currently operates 43 F-16AM/BM MLU Block 20 fighters, and 18 F-16A/B Block 15 ADFs.
The United States also added that "The proposed sale of this equipment and support will not alter the basic military balance in the region."