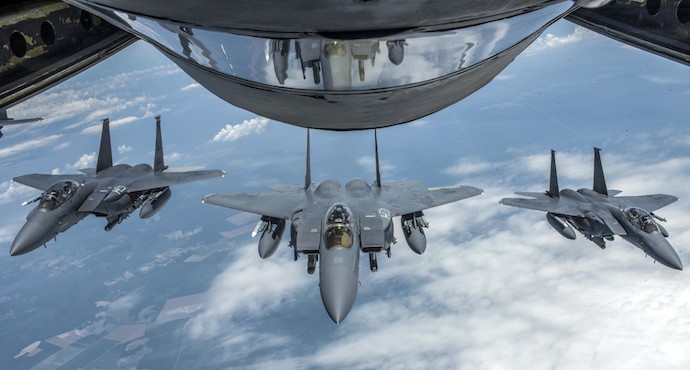 US approves a request by Japan for a $4.5 billion upgrade of its F-15J Eagle fleet of fighter planes
The U.S. State Department has approved Japan's request for an upgrade package for 98 of its F-15 Eagle interceptors.
United State in late October 2019 okayed the Japanese government to spend up to $4.5 billion to upgrade 98 Boeing F-15J fighters to a new and greatly-improved standard it calls the "Japanese Super Interceptor."
"This proposed sale will provide Japan a critical air defense capability to assist in defending the Japanese homeland and U.S. personnel stationed there," DSCA said. "Modernized F-15J assets will better enable Japan to respond to airborne threats and defend its airspace."
The prime contractor for the foreign military sales will be Boeing while Mitsubishi Heavy Industries (MHI) will be the direct commercial sales portion with Boeing being a sub-contractor in supporting the integration.
The upgrades include 103 APG-82(v)1 Active Electronically Scanned Array (AESA) Radars, 116 Advanced Display Core Processor II (ADCP II) Mission System Computers and 101 ALQ-239 Digital Electronic Warfare Systems, the release said.