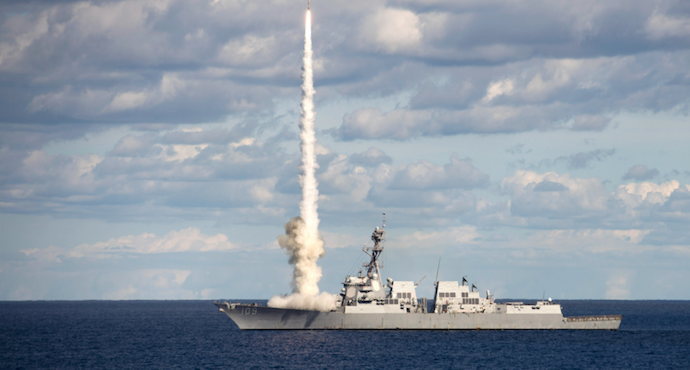 US State Department Approves Sale of 56 Supersonic SM-3 Block IB Missiles to Japan
The US State Department has approved the sale of anti-ballistic missiles to Japan, the Defense Security Cooperation Agency (DSCA) said in an April 9 statement.
The US has cleared a possible sale of 56 Standard Missile-3 (SM-3) Block IB missiles for an estimated cost of $1.150 billion.
"The proposed sale will provide Japan with increased ballistic missile defense capability to assist in defending the Japanese homeland and U.S. personnel stationed there," DSCA said in a statement. "Japan will have no difficulty absorbing these additional missiles into its armed forces."
The sale, announced Tuesday, includes up to 56 SM-3 Block IB interceptor missiles, with missile canisters, technical assistance and support. Raytheon Missile Systems, of Tucson, Ariz., would be the prime contractor of the missiles, with BAE Systems of Minneapolis, Minn., designated as contractor on the missile canisters.
Previously, the US Department of State approved a sale of eight SM-3 Block IB missiles and 13 Standard Missile-3 (SM-3) Block IIA missiles for an estimated cost of $561 million in November 2018.
Japan has been actively upgrading its own military equipment due to the military progress of China and North Korea.
Last year, it was announced that Japan is considering the purchase of an additional 100 F-35 fighter planes from the United States. The Japan Air Force currently has a fleet of 42 U.S.-made F-35 fighters.