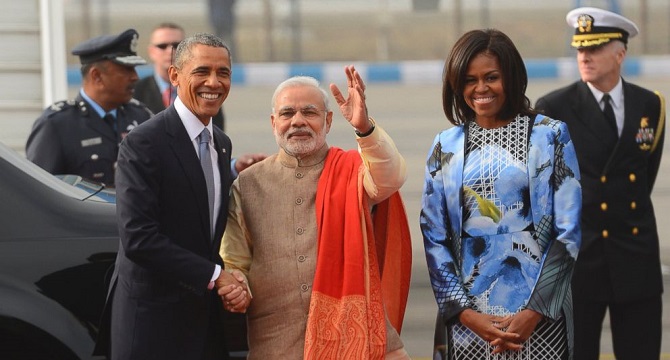 India has been criticised for its treatment of its women ever since a 23-year-old student was gang-raped and murdered on a bus in Delhi in December 2012.
Tuesday's town hall meeting took place at Delhi's Siri Fort Auditorium.
Mr Obama's three-day tour was aimed at boosting economic ties between the two major allies.
On Sunday, the first day of his visit, Mr Obama and Indian Prime Minister Narendra Modi announced a breakthrough on a pact that will allow US companies to supply India with civilian nuclear technology.
BBC