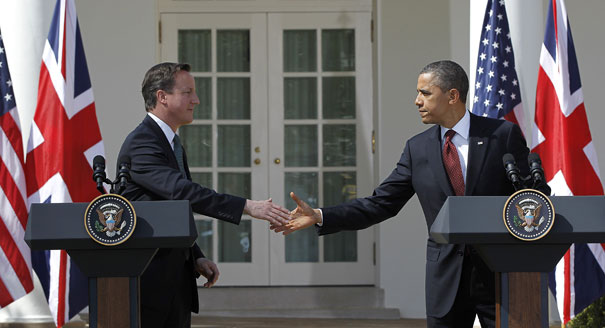 Britain is to call for cooperation between American internet firms, including Twitter and Facebook, and British intelligence agencies to track the online activities of terrorist groups, a report says.
British Prime Minister David Cameron will make the appeal during his talks with US President Barack Obama in the White House on Friday in the wake of the recent terrorist attacks in the French capital of Paris, The Guardian reported.
"The prime minister's objective here is to get the US companies to cooperate with us more, to make sure that our intelligence agencies get the information they need to keep us safe," the report quoted a government source as saying.
"That will be his approach in the discussion with President Obama – how can we work together to get them to cooperate more, what is the best approach to encourage them to do more," the source said.
Cameron has announced plans to grant UK spy agencies legal powers to break into the encrypted communications of "suspected terrorists" to avert Paris-style assaults. A series of terrorist attacks in Paris claimed the lives of 17 people last week.
On Monday, Cameron said that a future Tory government would deny terrorists' "safe space" to communicate online.
Cameron's remarks came days after a warning by Head of Britain's Security Service (MI5) Andrew Parker that the country's intelligence institutions were in danger of losing the ability to monitor "dark places" on the web.
A draft bill by the British premier, due to be introduced within the first year of his second term in office if the Tories win parliamentary polls, would grant a new legal framework to the UK's British intelligence and security organization, the GCHQ, and other spy agencies to crack the communications of suspected terror elements if there is specific intelligence of an imminent attack.
Press TV