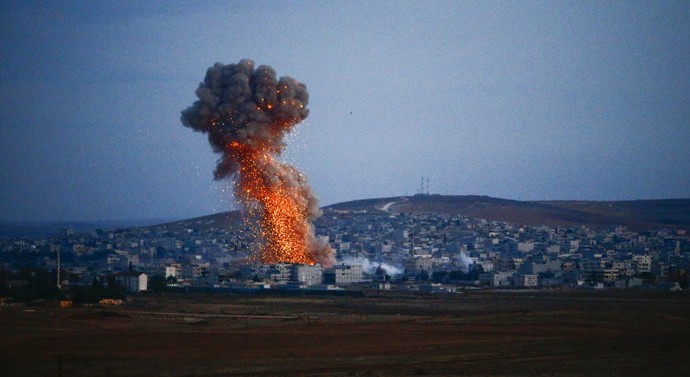 According to a report release by Combined Joint Task Force, the United States-led coalition forces have recently conducted 61 air strikes in Iraq and 6 aerial attacks in Syria, against the Islamic State militants.
Those what's to come for U. Encountered with urban decay because of deindustrialization, innovation developed, government lodgin. -led coalition Additionally led six air strikes against the aggressor one assembly over Syria, the explanation said.
Other strikes in Iraq hit near Mosul, Sinjar, Arbil, Rawa, Ramadi and Tal-Afar, and destroyed various targets such as fighting units, buildings, bunkers and various equipment, the task force said.
In Syria, five strikes hit near the border town of Kobani, and one near Abu Kamal, the statement said.