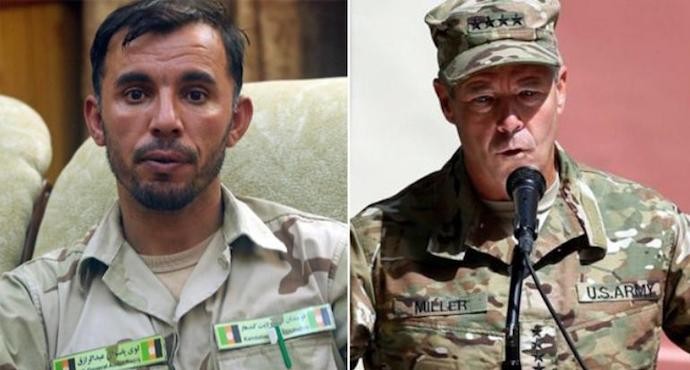 Afghanistan postpones the election in Kandahar after the attack which killed top Afghan general
Afghanistan's election commission on Friday postponed elections in Kandahar for a week, following a deadly brazen attack on a high-profile security meeting with a U.S. delegation that killed at least two senior provincial officials and wounded at least three Americans.
US Army Gen. Austin Scott Miller, the target of the attack claimed by the Taliban, escaped unharmed.
Among those killed in the assault inside the governor's compound in southern Kandahar province was the region's top police general, Abdul Raziq, who was seen as the most powerful man in southern Afghanistan.
A spokesman for President Ashraf Ghani said that voting in the province would be delayed by a week in line with the wishes of the people after the assassination of one of the country's most powerful security chiefs.
Elections are due to be held across most of the rest of Afghanistan on Saturday.
The Taliban issued a warning not to take part in the election Friday, telling people to stay at home.
A Taliban spokesman, Qari Mohammad Yusuf Ahmadi, said in an email to journalists that the group carried out the attack and that Miller was among the main targets. Ahmadi asserted that Miller had been killed, which U.S. military officials denied. Ahmadi claimed that in addition to Abdul Raziq, whom he described as "the savage commander of Kandahar," the dead included Wessa and Kandahar's intelligence chief, Abdul Momin.
But U.S. Army Col. David Butler, who attended the meeting with Miller, said Raziq was clearly the target, not the U.S. general. Butler said the assailant shot at Raziq and then appeared to spray the area with gunfire before he was killed.