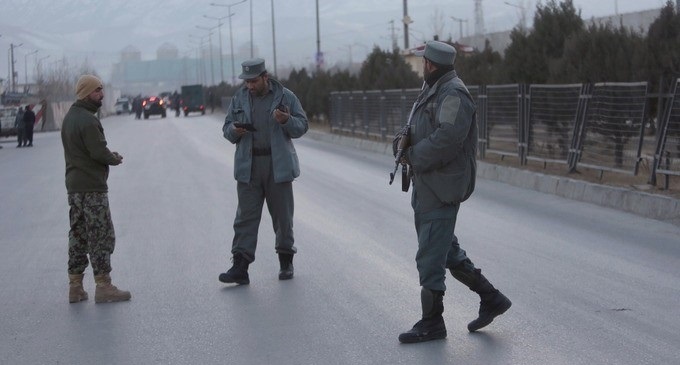 Two explosions go off near Afghanistan's parliament in Kabul, killing at least 30 in an attack claimed by the Taliban.
Two suicide bombings in Afghanistan's capital Kabul on Tuesday has killed at least 31 people and injuring others, officials said.
The bombings came just hours after a Taliban suicide bomber killed seven people in Lashkar Gah, the capital of the volatile southern province of Helmand, as the militants ramp up attacks.
The Taliban claimed responsibility for the blasts, that targeted a van carrying administrative staffers of the Afghan parliament in the capital of Kabul.
The blasts left 30 people dead and 80 wounded, some of them in serious condition, health ministry spokesman Waheed Majroh told AFP, warning that the toll was expected to rise.
Among the injured were the governor, Humayoon Azizi, and an envoy from the United Arab Emirates, the doctor said. The UAE envoy was reportedly in town for a ceremony to kick off construction of a new school.
The violence began when a suicide attacker on foot detonated a bomb near the van, Afghan Interior Ministry spokesman Sediq Seddiqi said. The second blast came from a vehicle that exploded when police arrived to help victims, said Ahmad Wali, a Kabul district police chief.
Taliban spokesman Zabiullah Mujahid said the Taliban were targeting members of the Afghanistan's intelligence agency.