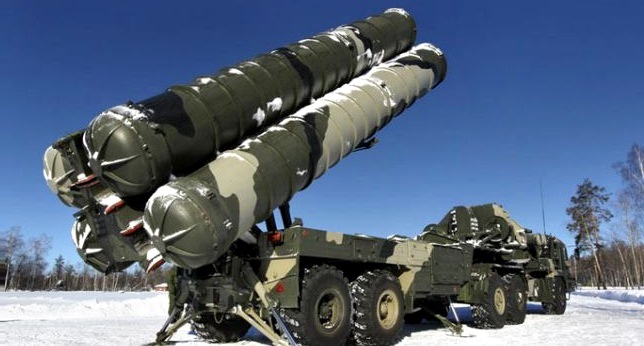 Turkey signs deal with Russia to buy S-400 missile defence system
Europe, News
September 12, 2017
No Comments
Turkey has signed a deal with Russia to arm its forces with Russian S-400 anti-aircraft missiles.
Turkey has signed a deal with Russia to buy S-400 missile defence systems in its first major weapons purchase from Moscow, Turkish president confirmed.
Turkey has already paid a deposit to Moscow to buy Russian S-400 missile systems, Turkish President Recep Tayyip Erdogan said after his visit to Kazakhstan, the Hurriyet daily reported.
"Our friends have already signed [a deal on] S-400s. A deposit has also been paid, as far as I know. The process will continue by the transfer of a credit from Russia to us. Both Mr. [Russian President Vladimir] Putin and myself, we are determined on this issue," Erdogan told journalists.
Russian President Vladimir Putin is personally interested in the supply of S-400 Triumph system to Turkey, Erdogan said, adding that Turkey has every right to ensure its own safety.
It was earlier reported that Turkey would buy two S-400 Triumph systems for $2.5 billion.
Vladimir Putin had said Moscow was ready to sell Ankara the S-400 Triumph system, but the issue of localization of the production in Turkey would depend on the readiness of the country's industry.
Later, on July 25, Recep Tayyip Erdogan said that the two countries have already signed an agreement on the purchase of the S-400 Triumph system.
Russia's S-400 Triumf is the latest long-range anti-aircraft missile system that went into service in 2007. It is designed to destroy aircraft, cruise and ballistic missiles, including medium-range missiles, and can also be used against ground objectives.
Russia says the S-400 system has a range of 400km (248 miles) and can shoot down up to 80 targets simultaneously, aiming two missiles at each one.