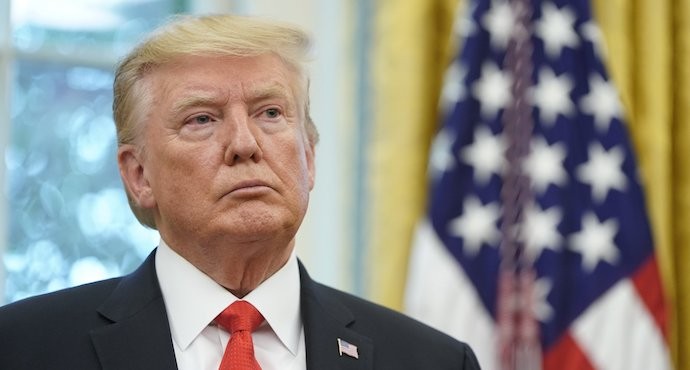 Trump halts WHO funding over coronavirus response
News, US
April 15, 2020
No Comments
UN says 'not the time' as Trump suspends WHO funds over pandemic
U.S. President Donald Trump on Tuesday halted funding to the World Health Organization (WHO) over its handling of the novel coronavirus pandemic which has caused nearly 127,590 deaths worldwide.
The United States is placing a hold on funding for 60 to 90 days, pending a review.
Trump accused the WHO of "severely mismanaging and covering up" the coronavirus crisis, insisting on "full accountability." He also accused the group of promoting China's "disinformation" about the virus that led to wider outbreak.
U.S. contributed more than $400 million to the WHO last year, making it by far the biggest donor. WHO's budget for 2018-2019 was around $6 billion.
UN Secretary-General António Guterres denounced President Trump's announcement of suspending WHO funding.
"Now is a time for unity in the global battle to push the COVID-19 pandemic into reverse, not a time to cut the resources of the World Health Organization (WHO), which is spearheading and coordinating the global body's efforts" Guterres said in a statement.
German foreign minister Heiko Maas also criticized Donald Trump for cutting funding to the WHO. He wrote on Twitter:
Blaming others won't help. The virus knows no borders … One of the best investments is to strengthen the UN, above all the under-financed WHO… in the development and distribution of tests and vaccines.
More than 600,000 cases of coronavirus have been reported in the U.S., the highest in the world.