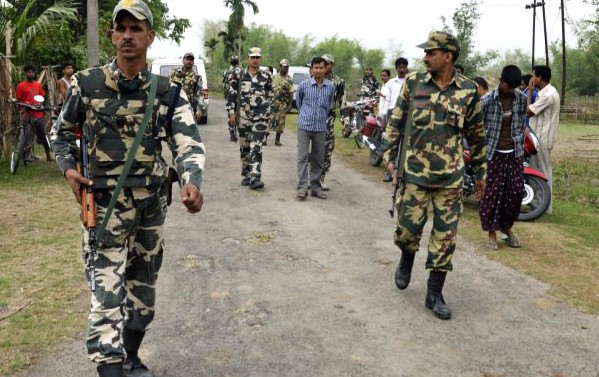 India has imposed a dusk-to-dawn curfew in parts of the north-eastern state of Assam, after suspected tribal guerrillas killed 62 people in a series of attacks in retaliation for an offensive against the militants.
Tuesday's attacks, in four different places within the space of an hour, also injured at least 80 people and were the deadliest in months.
Police blamed the attacks on the outlawed National Democratic Front of Bodoland (NDFB), which has been demanding a separate homeland for decades.
"At least 20 [people] are in critical condition in hospitals," police inspector general SN Singh said.
"Our teams are still trying to reach the remote areas to see if there are more bodies lying in houses or forests."
Villagers told police the rebels came on foot, armed with assault rifles and wearing military uniforms.
"The militants first came and asked for water. Suddenly, they opened fire with their AK-47 rifles," a witness, who fled into jungle, later told reporters.
Witnesses also said militants pulled villagers from their homes and shot them at point-blank range in a series of coordinated attacks.
At least 10 women and 13 children were among the dead in the violence, a police officer said.
The guerrillas said they were fighting for a separate homeland for indigenous Bodo people, complaining the tea-growing state had been flooded with outsiders.
Indian security forces launched a campaign last month against the rebels in their remote hideouts, prompting a threat from them to target settlers.
Lalit Gogoi, deputy commissioner of the worst-affected Sonitpur district, said the army had been put on standby.
The single hospital in Sonitpur was crowded with scores of people with gunshot wounds.
Assam residents have long accused the federal government of plundering its natural resources and ignoring development.
Indian prime minister Narendra Modi condemned the attacks as an "act of cowardice", and said India's home minister would travel to Assam to assess the situation. "Our thoughts and prayers are with the families of the deceased," he tweeted on Tuesday night.
AFP/Reuters