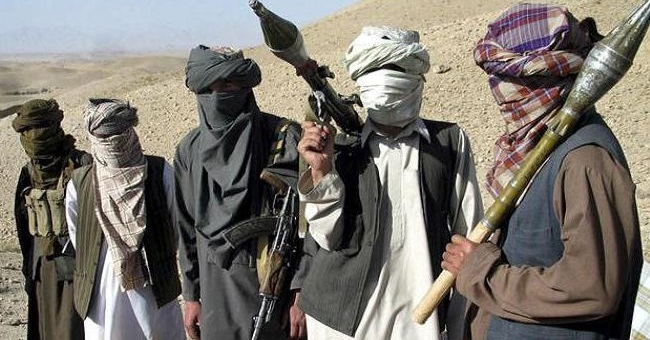 Don't tell us to halt the violence, tell the Americans, Afghan Taliban say
Afghan president Ashraf Ghani called for a Ramadan truce with the Taliban this year, but the Taliban rejected it, continuing attacks against Afghan government forces.
Ghani renewed his appeal to hold direct talks with the Taliban, calling for an agreement on a ceasefire. "The Afghan government is ready to announce a ceasefire if the Taliban show readiness in this regard," he said at the closing ceremony of a Loya Jirga (grand assembly) called to set possible conditions for peace talks.
Loya Jirga (or grand assembly), attended by 3,200 religious leaders, politicians and representatives from across the country, called for an immediate cease-fire and announced to free 175 Taliban prisoners before Ramadan to help settle the nearly two-decade-long conflict.
The Taliban, however, rejected calls for a truce, which the Loya Jirga proposed should start on May 6, the beginning of the Muslim holy month of Ramadan.
In a statement, the Taliban said waging jihad (holy war), during Ramadan had "even more [holy] rewards." They called the Loya Jirga "symbolic" and a "failure."
On Monday the Taliban attacked a checkpoint, killing 20 Afghan soldiers in Afghanistan's western Farah province. In the eastern Laghman province, on Tuesday, the Taliban targeted policeman, killing four police officers. US-funded aid group Counterpart International came under attack on Wednesday, claiming at least 5 lives.
This daily violence has continued in Afghanistan despite the United States and Taliban starting a new round of peace talks on May 1st.
Zalmay Khalilzad, an Afghan-born U.S. diplomat, is leading the latest round of talks with the hardline Islamist group in Qatar in a bid to end America's longest war. "In our opening session, I underscored to the Talibs that the Afghan people, who are their brothers & sisters, want this war to end," Khalilzad said in a tweet. "It is time to put down arms, stop the violence, and embrace peace."
The Taliban, however, said the U.S. special peace envoy for Afghanistan should stop calling on Taliban militants to lay down their arms and tell the United States to end the use of force instead, the Taliban said on Friday.
Last year, the Taliban announced a three-day ceasefire at the end of Ramadan after Ghani declared a unilateral truce for eight days. It was first formal nationwide ceasefire since the US-led invasion of 2001 and led to rapprochement and celebration across the country.
The Taliban now effectively controls or influences about half of the country.