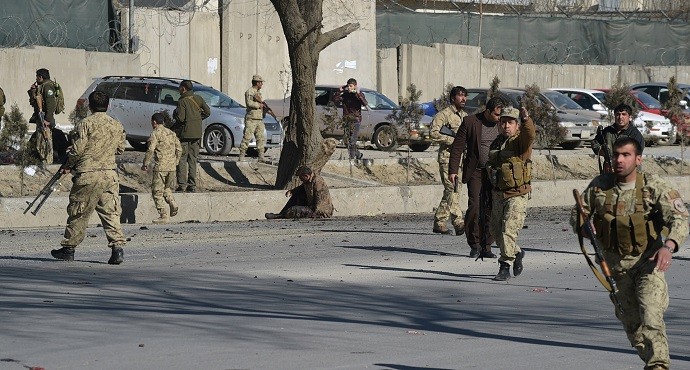 KABUL, Afghanistan — A Taliban suicide bomber has blown himself at Kabul police station, killing at least 20 people and wounding 29, amid unprecedented winter offensive.
The Afghan capital was hit by a series of suicide attacks last month as the Taliban stepped up their campaign against the Western-backed government. They coincided with renewed efforts to revive a peace process with the Islamist insurgent movement that stalled last year.
The Interior Ministry said in a statement that 20 people had been killed and 29 others wounded in the bombing
Gen. Mohammad Ayub Salangi, Afghanistan's deputy interior minister, said on Twitter that the attack on Monday occurred in the afternoon near Deh Mazang Square, in a western part of the city that has several police stations. Witnesses said the bomber had walked up to a line of visitors waiting for a security check near the gate of the National Civil Order Police and detonated his explosives.
A Taliban spokesman, Zabihullah Mujahid, claimed responsibility for the attack in a statement, saying the bomber had targeted the facility as a large group of police officers was leaving.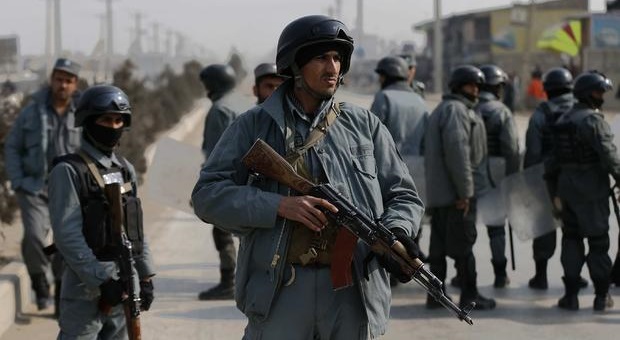 In a separate statement, the NATO mission condemned the attack, which it said killed 20 police officers and wounded 25 others as well as seven Afghan civilians.
"Once again, terrorists have targeted a populated area with no regard for innocent lives," said Brig. Gen. Wilson Shoffner, Resolute Support deputy chief of staff for communications.
The attack came before a third round of four-country "roadmap talks" trying to lay the groundwork for direct dialogue between Kabul and the Taliban.
Delegates from Afghanistan, Pakistan, China and the US are set to convene in Islamabad on 6 February in an effort to seek a negotiated end to the 14-year Taliban insurgency.
The Taliban have stepped up attacks on government and foreign targets in Afghanistan this winter, when fighting usually abates, underscoring a worsening security situation.
TG/NYT/BS