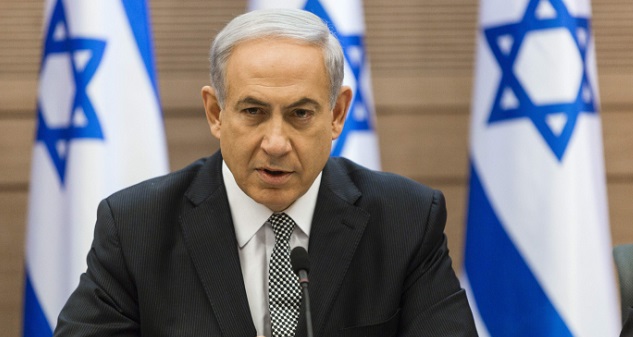 Spanish judge seeks to prosecute PM over 2010 flotilla raid
Israeli Prime Minister Benjamin Netanyahu and several other top Israeli officials are at risk of arrest if they set foot in Spain, after a Spanish judge effectively issued an arrest warrant for the group over their role in a deadly 2010 raid on a Gaza-bound aid ship.
A Spanish judge reopened a case that could lead to the arrest of Prime Minister Benjamin Netanyahu, Defense Minister Moshe Ya'alon, MK Benny Begin and several former and current Israeli government officials.
According to the Latin American Herald Tribune, Spanish national court judge Jose de la Mata ordered the police and civil guard to notify him if Mr Netanyahu and the six other individuals enter the country, as their actions could see a case against them regarding the Freedom Flotilla attack of 2010 reopened.
"It's a provocation," Foreign Ministry Emmanuel Nahshon told The Times of Israel on Tuesday. "The Israeli embassy in Madrid is in touch with Spanish General Prosecutor in order to close the file as promptly as possible. We hope that this will be over soon."
The case concerns the Mavi Marmara ship, the main civilian vessel in a fleet of six that were attempting to break an Israeli blockade of the Gaza Strip. The six ships were carrying around 500 passengers, humanitarian aid and construction materials. The Israeli Defence Force stormed the ship in a raid that left ten human rights activists dead.
Three Spanish citizens aboard the Marmara filed a lawsuit against Israel in 2010, but the court decided it no longer had the authority to prosecute foreign nationals for alleged crimes committed outside of Spain.