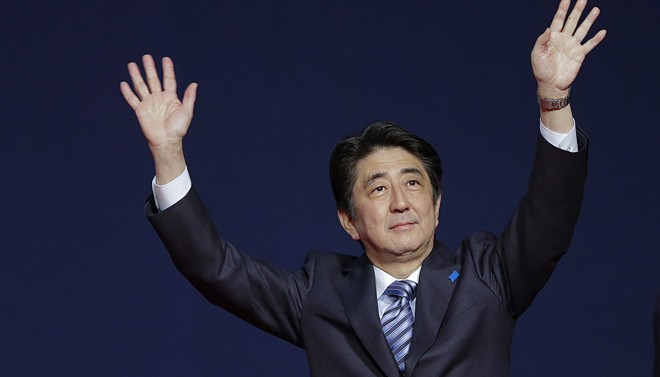 Shinzo Abe has been re-appointed as the prime minister of Japan after the mid-December victory of the ruling coalition in parliamentary elections for the lower house.
During the Wednesday session of the parliament, a total of 328 lawmakers voted in favor of Abe, while acting opposition leader Katsuya Okada received just 73 votes.
The vote was followed by the upper house poll that officially confirmed Abe's reappointment as premier.
All members of Abe's incumbent cabinet also stepped down early Wednesday, as the 60-year-old premier is expected to announce his new cabinet Wednesday afternoon.
Local media say the new cabinet will contain most of the ministers including Taro Aso, the deputy premier and finance minister, and Fumio Kishida, the foreign minister.
They say Abe will replace Defense Minister Akinori Eto with security expert Gen Nakatani.
However, Chief Cabinet Secretary Yoshihide Suga declined to confirm the reports, saying "the prime minister himself will decide on personnel matters."
The December 14 victory has been considered as a referendum on the pro-business Abe's economic growth blitz, dubbed Abenomics.
Share prices in the world's third largest have increased and many companies have reported record profits, but the Asian country slipped back into recession after a sales tax rise in April chilled demand among consumers and businesses.
DB/NN/HRB