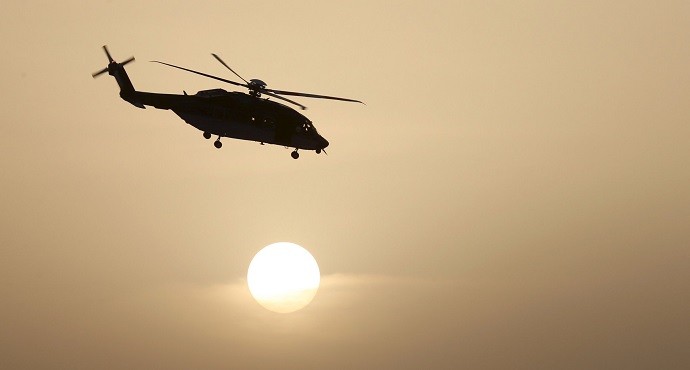 Saudi deputy governor and 7 others killed in helicopter crash
The deputy governor of Asir province and seven others were killed in a helicopter crash in the southwestern mountains of Saudi Arabia on Sunday, the Saudi Press Agency (SPA) reported.
Prince Mansour bin Muqrin Al Saud, the son of former Crown Prince Muqrin bin Abdulaziz and the deputy governor of Asir province, was on a tour of local projects west of the city of Abha when the crash happened on Sunday evening.
The Saudi interior ministry said in a statement on Monday that the helicopter's wreckage had been found and an investigation was under way.
The cause of the crash is unknown but Saudi officials say that the wreckage has been found and responders were searching for survivors.
The crash occurred a day after Saudi Arabia intercepted and destroyed a ballistic missile near Riyadh's international airport reportedly fired by Houthi rebels from Yemen.
The missile launch was the first aimed by the Shi'ite rebels at the heart of the Saudi capital, indicating a growing threat posed by the conflict in Yemen.
Since 2015 Saudi Arabia has led a coalition fighting the Houthis in Yemen.