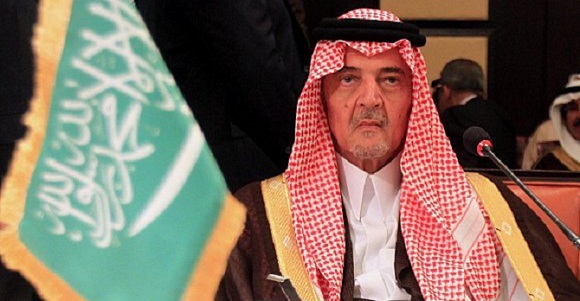 The Al Saud regime has called on its allies in the US-led coalition purportedly carrying out airstrikes on ISIS positions in Syria and Iraq to begin a ground war against the terrorist group.
Saudi Arabian Foreign Minister Prince Saud al-Faisal made the remarks at a news conference with US Secretary of State John Kerry in Riyadh on Thursday.
Faisal further said the kingdom "stresses the need to provide the military means needed to face this challenge on the ground."
A number of Arab countries including Saudi Arabia, Bahrain, Qatar, Jordan, and the United Arab Emirates, along with the US and other Western states, have been carrying out airstrikes against what they call ISIS positions since last August.
The recent proposal by Riyadh comes as certain members of the so-called anti-ISIS alliance formed by the US have been among the staunch supporters of the militants operating against the government of Syrian President Bashar al-Assad since early 2011.
Last October, billionaire Saudi Arabian businessman Alwaleed bin Talal, who is also a member of the Saudi royal family, said some elements in the kingdom had provided financial support to ISIS extremists.
Reports from early 2014 also suggest that ISIS members including, commander Shaker Vahib al-Fahdavi, had met with top Saudi intelligence officials in Iraq's Anbar province.
ISIS militants captured by Iraqi forces have also confessed to receiving millions of dollars in financial assistance as well as tens of vehicles from the Riyadh regime.
The ISIS terrorists, who currently control parts of Syria and Iraq, have committed widespread acts of violence, including mass executions, abductions, torture and forcing women into slavery in the areas they have seized in the two countries.
They have threatened all communities, including Shias, Sunnis, Kurds, Christians, Izadi Kurds and others, as they continue their atrocities in the region.
The ISIS militants have recently extended their terror activities to the Libyan soil in North Africa.
SZH/MKA/HMV