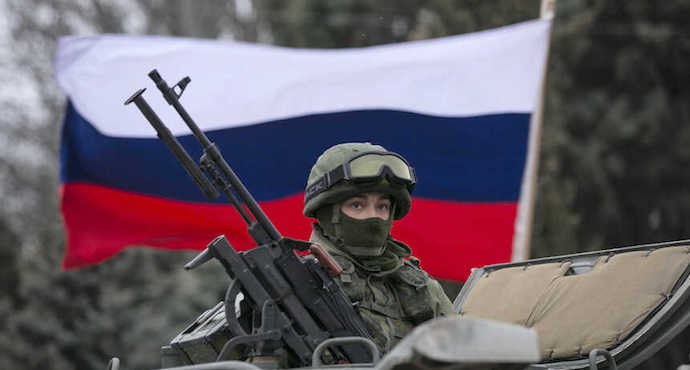 NATO and Ukraine earlier warned Russia against building up troops
Russia has warned the U.S. and NATO against sending troops to Ukraine after Kiev accused Moscow of building up troops on its border.
Russia said that any deployment of NATO troops to Ukraine would lead to further tensions in the region. Kremlin spokesperson Dmitry Peskov told reporters that Russia would be forced to take extra measures to ensure its own security if the US sent troops to Ukraine.
"There is no doubt such a scenario would lead to a further increase in tensions close to Russia's borders. Of course, this would call for additional measures from the Russian side to ensure its security," Peskov said.
Ukrainian President Volodymyr Zelensky accused Russia of massing troops on the border and said 20 Ukrainian servicemen had been killed this year.
This comes after NATO voiced concern over the Russian military build-up near eastern Ukraine. Earlier this week, NATO planes were scrambled 10 times in a six-hour period to respond to an "unusual peak" of Russian flights in several areas in the North Atlantic, North Sea, Baltic and the Black Sea.
Biden affirms US 'support for Ukraine
U.S. President Joe Biden has expressed strong support for Ukraine in a call with the country's president. A White House readout said Biden "reaffirmed the United States' unwavering support for Ukraine's sovereignty and territorial integrity in the face of Russia's ongoing aggression in the Donbas and Crimea."
U.S. Defense Secretary Lloyd Austin also spoke with his Ukrainian counterpart, Andrii Taran, and "condemned recent escalations of Russian aggressive and provocative actions in eastern Ukraine."