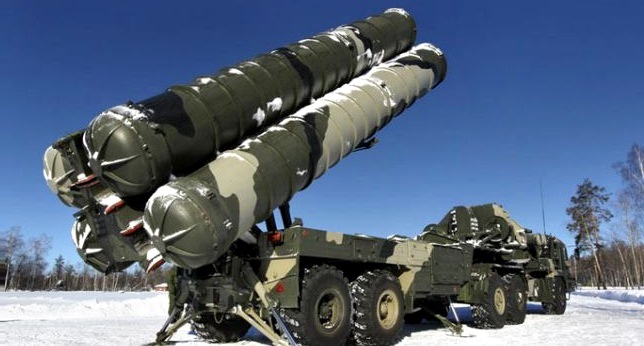 Russia and India signed the S-400 missile deal after talks between Russian President and Indian PM
Russia and India agreed a deal with Russia to buy S-400 surface to air missile systems as New Delhi disregarded U.S. warnings that such a purchase could trigger sanctions under U.S. law.
The deal was sealed during President Vladimir Putin's ongoing visit to New Delhi for an annual summit. The contract is estimated to be worth more than $5 billion.
"The deal was signed on the fringes of the summit," Kremlin spokesman Dmitry Peskov said.
But the United States has said countries trading with Russia's defense and intelligence sectors would face automatic sanctions under a sweeping legislation called Countering America's Adversaries Through Sanctions Act (CAATSA). The law is designed to punish Putin for the 2014 annexation of Crimea from Ukraine, involvement in the Syrian civil war and meddling in the 2016 US presidential election.
According to an opinion article published in Hindustan Times, India's S-400 deal with Russia signifies that "India decided to go ahead with the deal despite the US threat of action was a clear signal that New Delhi intends to stick with its independent foreign policy, and retain the autonomy of acquiring advanced defence hardware from the best possible source."
About S-400 missile system
The S-400 missile system is a state-of-the-art weapon, developed by Russia's state-owned company Almaz-Antey. Considered one of the best defence systems, it has a maximum range of 400km and can shoot down hostile aircraft and ballistic missiles.
India is not the only country to acquire the air defence systems from Russia. Other countries including China, Turkey, Saudi Arabia and Qatar have either bought or are planning to buy the anti-aircraft missile weapon.